Welcome to Atlanta where the players play, American Idol! Georgia was home to Idol winner Phil Phillips and runner up Diana DeGarmo. 
It's certainly a talented city! Will the next big star come from Atlanta? 
Let's check out the contestants...
Majesty Rose chooses to sing "Violet Hill" by Coldplay. Her performance is beautiful. Harry calls her refreshing and Jennifer calls her effortless. Keith loves how she pulled him into her performance. She gets a ticket and starts the day off right.
Gas station attendant Jesse Cline drove to Atlanta from Kentucky. While he sings, Harry calls him the "ultimate Cinderella" to the other judges. He doesn't look like he'd be a singer, but he's good. Harry calls him "believable." Keith calls him a born singer and they give him a golden ticket as well.
Ukelele playing Alyson Rangon elicits laughs from Keith and Harry because of her cat shirt before getting a no from the trio. 
Chris Medina brings his dog in to the audition and Harry quickly takes on pooch-sitting duties. Harry's totally a dog person. Bubby might be Chris' lucky charm because he gets a golden ticket. Will he bring Bubby with him to Hollywood? That'd be one way to make friends with everyone!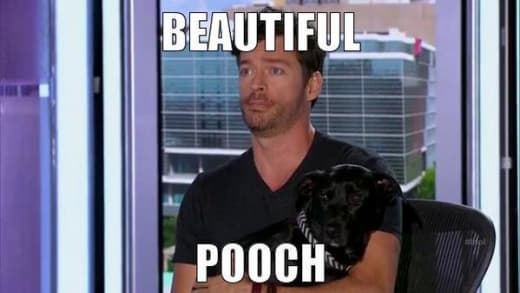 Nurse tech Kristen O'Connor traveled from Florida to audition. Emily Piriz did as well. She's been watching Idol since season 1 and calls a golden ticket "world changing." They both get golden tickets.
Ben Briley chooses Amos Lee's "Arms of a Woman." He brings a guitar with him, but doesn't play it. He's got an interesting country sound. There's something a little haunting about his voice. The judges love him and Harry nicknames him "Brother Gumbo." He's going to Hollywood.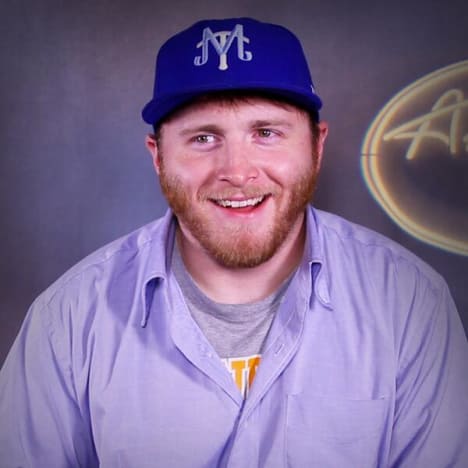 College student Nica Nishae plans to "show out" during her performance so the judges will have to remember her. She sings "Natural Woman" and the judges give her a quick yes. I thought she sounded rushed and like the song got away from her. We'll see how she does in the next round.
15 year old Jordan Brisbane believes he "has what it takes to shut American Idol down." He's a student, singer, and cook, and he has a ton of personality. He sings Bruno Mars and has some awkward phrasing, but Harry says people will love him no matter what. They give him some advice to cut back on the runs and send him on to Hollywood.
Sam Burchfield from Athens is about to graduate from college. He auditions with a song from Jungle Book. It's certainly memorable. Jennifer was impressed by his original sound. Keith complimented his voice and his guitar playing. Harry doesn't like the way he pronounces his words when he sings. Jennifer and Keith give him a yes, Harry gives him a no. He's going to Hollywood.
Jessica Meuse is from a tiny town called Slapout in Alabama. She writes her own songs and says she'll either be a successful musician or a broke one, which means that either way, she's making music her life. She auditions with an original song and Harry says she's got a Stevie Nicks vibe. Harry says she seems low maintenance and Keith loves her presence. They send her forward.
And now we're in the middle of a string of terrible singers. Really, really terrible. 
Lauren Ogburn wants to sing country and her tactic is to look super country. It's confusing.  She's got a Skylar Laine vibe to her voice. Keith loved it and Jennifer got goosies. Harry advised her not to over-accessorize. She goes to Hollywood.
During Jennifer's last turn as judge, Neco Starr was eliminated in the Top 42. Caleb Johnson made it to Vegas and then botched his lyrics, earning himself an elimination. Harry doesn't quite understand Neco and Keith gives him a no. Jennifer gives him a yes and so does Harry. Neco's getting another chance. So is Caleb.
Bria Anai's momager matched her pants to her lipstick. The way she describes her mom sort of feels like Beyonce and the days when her mom made Destiny's Child's costumes. Bria has a great voice, but the sparkles on her lips are just too much. She gets a yes. 
And with that, we're done with Atlanta. Jennifer called it one of their best cities. As a native, I'm inclined to agree. The judges handed out 44 golden tickets bringing the count to 163 Hollywood hopefuls. 
What are your thoughts on American Idol season 13 so far? Chris Medina and Bubby might be the least whacky stunt we've seen over 13 seasons, which prompts me to ask, are you a dog person or a cat person?
Miranda Wicker is a Staff Writer for TV Fanatic. Follow her on Twitter.