Did Hart of Dixie Season 3 Episode 11 feature the end of Bluebell as we know it?
After all, Lavon lost the merger during the latest hour of this CW drama, making it look very much like our favorite Alabama town would become Filmore.
But then the Lt. Governor swooped in to both save the day and also drop a bomb on viewers: He's Shelby's baby daddy! She wasn't artificially inseminated after all! Sorry, Brick. Tough break.
Along with Shelby, Lynly also left town this week, while Harley Junior returned and Joel continued to be awesome. Why is no one on board with him and Zoe as a couple?!?
Watch Hart of Dixie online and try to answer that question: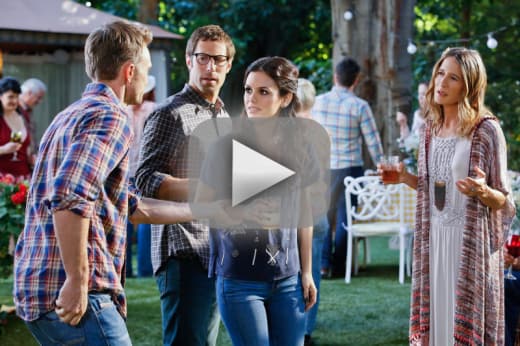 Matt Richenthal is the Editor in Chief of TV Fanatic. Follow him on Twitter and on Google+.