What would you do with one million dollars?
That question was posed on 2 Broke Girls Season 3 Episode 16, Deke was determined to prove he and Max are made for each other. How so?
By forking over a great deal of cash in order to see if it changed his girlfriend.
And how did Max respond? By going on a crazy spending spree… at CVS. Yeah. She sure showed Deke. NOT!
Elsewhere, Deke dressed as Uncle Pennybags, while Caroline dove through a dumpster window and had difficulty taking her waitress uniform off.
Watch 2 Broke Girls online for a lot more from the episode now: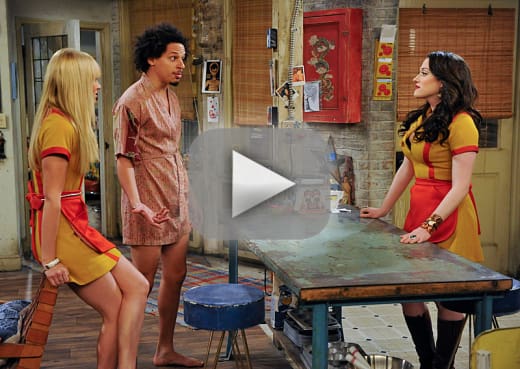 Matt Richenthal is the Editor in Chief of TV Fanatic. Follow him on Twitter and on Google+.