Not one, not two, but three people walked into the 12th precinct to confess to the same murder on Castle Season 6 Episode 16 Online. Each one of them was convinced they'd been to "Room 147" and killed a man.
The case was so perplexing that even Castle, the master of crazy theories couldn't come up with a thing. Just when everyone was stumped, a video, a mysterious cult, and grief stricken sister made what seemed impossible become the means for murder.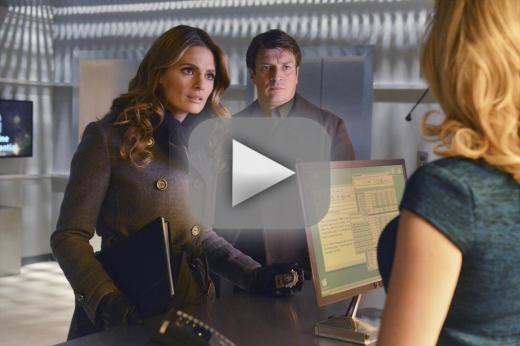 On the home front, Kate sat down for a conversation with Alexis. Looks like the girl has broken up with boyfriend Pi but now she's stuck with the lease on their crappy apartment. Much to Castle's dismay, his little girl refused to move home.
Kate managed to convince Alexis that there was no need to do penance for her past behavior as she was truly welcomed home.
When Castle's little girl finally moved back to the loft, he couldn't have been happier.
Whether you missed a minute or just want to see it again, you can watch Castle online here at TV Fanatic. 
C. Orlando is a TV Fanatic Staff Writer. Follow her on Twitter.