Criminal Minds has featured many different types of victims throughout each season. 
Probably the hardest installmnts to watch are those that center on a child, such as the one at the heart of Criminal Minds Season 9 Episode 16.
You can marginally empathize with helpless men and women, but it's hard not to let your blood pressure rise when there's a child at stake.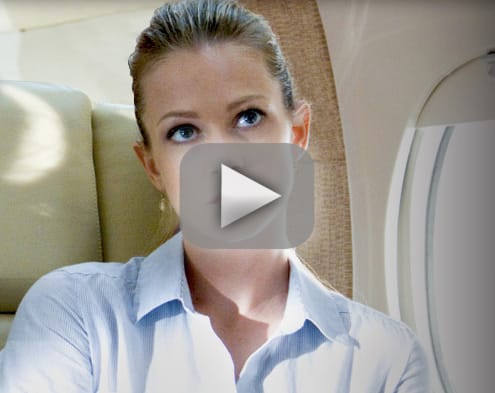 Despite the fact that I hated this particular story - because a kid was involved - I have to admit that the writing and the acting were all well done.
This episode gave us the story of a mother who'd won a week long holiday, her smiling but vindictive cousin (sort of an adopted sister) who agreed to watch her, a boyfriend, an estranged father who wanted his daughter back and a four-year-old little girl named Gabby.
When the mother - Kate Hoffer - went off on her holiday, her cousin Sue Walsh hatched a plan to have Gabby abducted, then given away to strangers she met online.
Her plan involved driving to a store, then leaving the car open and unlocked while she went inside for groceries. Her boyfriend abducted the girl, then gave her to a couple who were collecting girls through an internet "re-homing" scheme.
Frankly, I'm not sure why we needed the estranged father to be part of the story - except as a vehicle to show the viciousness of Walsh when she killed him.
As cases go, this was one of the better ones.  It was not outlandish or unbelievable - in fact, it was quite plausible.  Sue hated her cousin Kate because of a childhood trauma she'd suffered from her adoptive father and because Kate never suffered with her. This informed her deep desire for revenge.
Once the confessions were out, the BAU (and the viewers) got a peek at the sordid underside of what can go on with some people on the internet. I've never heard of parents wanting to get rid of their problem children, but can imagine that if they did there are all sorts of creeps out there who would be willing to help them.
I've also never heard of libraries arbitrarily wiping their computer systems and servers each night to prevent authorities from gathering evidence on their patrons. It doesn't seem likely, particularly as they're usually run by municipalities. 
Private companies might do so - but government entities? Not so much.
Final thoughts:
Kudos to the writers for ensuring that Gabby's temporary fate didn't involve any of the scummiest types of behavior that could have happened. And for ensuring she got home safe. I know it's only a story, but it's tough to watch.
The direction on this episode was noteworthy. No surprise, as it was directed by Thomas Gibson.  This was his second time at the helm of Criminal Minds.
The boyfriend - Ian Little - suffered second and third degree burns to his head. Rossi thought he might even have suffered infection. He seemed remarkably calm for someone who had to have been in horrific pain. Unless he's a masochist, it doesn't make sense that he wouldn't have sought medical help and had been in the hospital.
Did you find the story believable?
Douglas Wolfe was a staff writer for TV Fanatic. He retired in 2016. Follow him on Twitter
.