A bakery truck overturns and the driver flees, leaving behind a cache of armament and body armor... the latter of which is defective.
Someone's been dealing bad body armor,and the NCIS has to find out who's doing it and put a stop to it before someone gets hurt while wearing it. 
Too bad the driver of the truck is found dead in his apartment. It makes the hunt for the mastermind that much harder for the team.
This episode gave us the return of Delilah, some good news from Palmer and a new an uncomfortable status for Bishop. Now that Parsa's out of the picture, Bishop is learning that "probie" wasn't as cute a proposition as she originally thought - and Tony and McGee are certain to put her through her paces.
Tim has some adjusting to do as well: his status as boyfriend must now include the fact that his girlfriend is disabled.  He's never been there before, and it shows.
Find out what this all means when you watch NCIS online now: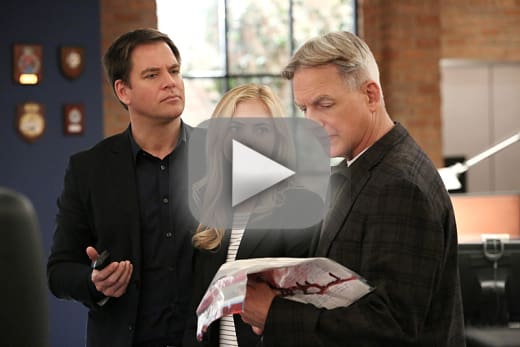 Douglas Wolfe was a staff writer for TV Fanatic. He retired in 2016. Follow him on Twitter
.