Casper isn't the only friendly ghost.
On Supernatural Season 9 Episode 14, Kevin returns as a spirit, and he sends Sam and Dean on a mission to find his mother.
Mama Tran has been locked away by Crowely and one hipster glasses-wearing demon. Bet she's going to need a nice vacation when all is said and done.
Castiel's got angel issues to deal with as Bartholomew makes him a dangerous proposal.
Yet it's Kevin's final demands that Sam and Dean get over their drama and stop fighting that really hit home. But can they?
Find out now or see it again when you click here to watch Supernatural online now: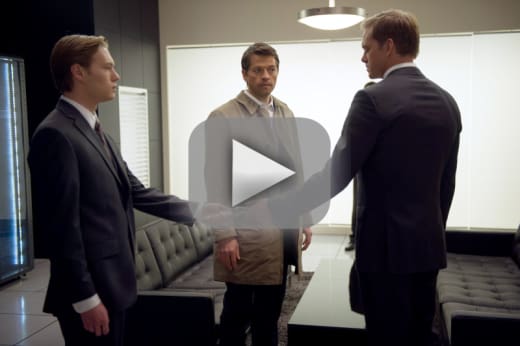 Sean McKenna was a TV Fanatic Staff Writer. He retired in May of 2017. Follow him on Twitter.