The Walking Dead Return Preview: Moving Forward

Sean McKenna at .
Don't look back. Seriously, folks...
On The Walking Dead Season 4 Episode 8, the prison was destroyed, Hershel was killed and the survivors separated in different directions. Now it's time to put the past behind Rick and company and look to the future, no matter how bleak things might seem.
How will that new journey begin on The Walking Dead Season 4 Episode 9? Well, starting over won't as easy as it seems when the characters try to cope with their new surroundings, the psychological struggle of survival takes its toll, and of course, plenty of stumbling, biting walkers causing problems at every turn.
Having seen next Sunday's return episode, I can confirm the story picks back up immediately, with Rick continuing to deal with old wounds as he and Carl head for someplace safe. The younger Grimes steps up but at a cost - and a secret about Michonne is revealed.
So... is there life after the prison? Can anyone hope to live past the hour? And what crazy walker kills will the show have next? Tune in next Sunday to find out.
Watch The Walking Dead online to catch up and check out the trailer for the all new episode, "After."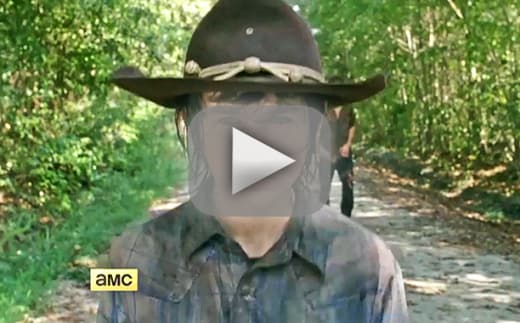 Sean McKenna was a TV Fanatic Staff Writer. He retired in May of 2017. Follow him on Twitter.