We learned on The Vampire Diaries Season 5 Episode 20 that it's a bad idea to go to a secluded cabin when you're life is in danger.
It's also a bad idea to play drinking games there with two ex-boyfriends who are also brothers.
Most of this hour was spent with Ghost Enzo seeking revenge against those who wronged him, while Bonnie struggled with telling Jeremy the full truth about The Other Side and Tyler struggled with that pesky Passenger inside of him.
Did he finally get Julian out? Who got abducted to conclude the episode? And does Caroline have feelings for Stefan?
Watch The Vampire Diaries online now for answers to all these questions and more: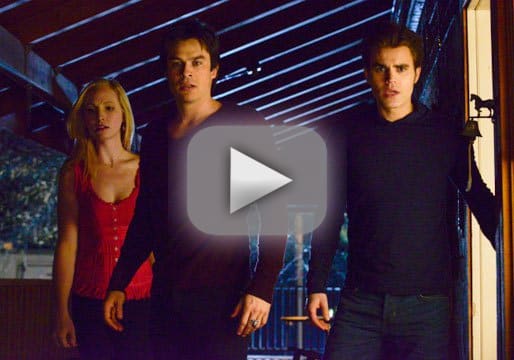 Matt Richenthal is the Editor in Chief of TV Fanatic. Follow him on Twitter and on Google+.