Saturday, August 23 at 8:00 p.m. EST marks the return of Doctor Who to BBC America and the formal introduction of the 12th Doctor, portrayed by Peter Capaldi.
It's not the first time we've seen Capaldi as the Doctor. He appeared briefly in both the November 50th Anniversary Special and the Christmas Episode as he emerged in the final moments as Matt Smith's version was sloughed away.
Leading up to the premiere, Peter Capaldi and Jenna Coleman, who plays the Doctor's companion, Clara, will kick off the first ever Doctor Who World Tour spanning seven cities with one U.S. stop in New York on August 14.
Joining Capaldi and Coleman for the new season is Samuel Anderson as Danny Pink, a fellow teacher at the Coal HIll School where Clara works, as well as a number of high profile guest stars.
In the teaser, the Doctor asks Clara to be a pal and tell him if he's a good man. His voice has a menacing tone after which we hear Clara questions if she still knows the Doctor. It sure seems like Capaldi's take is going to be a bit darker and slightly sinister with a toying edge, don't you think?
Take a peek and be here on August 23 for a full review of the premiere!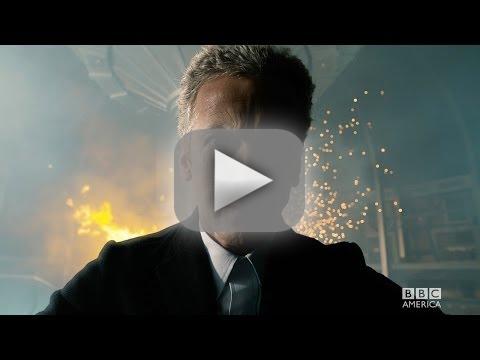 If you've missed any episodes, you can find them here when you watch Doctor Who online!
Carissa Pavlica is the managing editor and a staff writer for TV Fanatic. Follow her on Twitter.