The Doctor and her friends will be back for another season of adventures. 
BBC One confirmed the renewal following the conclusion of Doctor Who Season 11 on Sunday night, but there's a big catch. 
The sci-fi drama will not return for a regular season in 2019 and will make its triumphant return in 2020.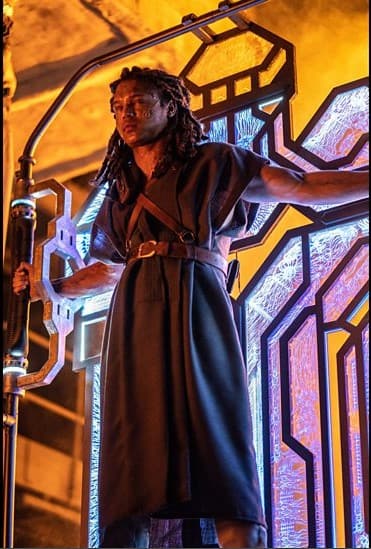 Fans still have the New Year's Day special to look forward to, so that's the silver lining here. 
In addition, Doctor Who Season 12 will be bringing back Jodie Whittaker (The Doctor), Bradley Walsh (Graham), Mandip Gill (Yasmin), and Tosin Cole (Ryan).
There have been conflicting reports of late that there would be some big cast changes, with some even speculating that Whittaker would depart the series. 
Related: Doctor Who Season 11 Episode 10 Review: The Battle of Ranskoor Av Kolos
"We're off again! Well we never actually stopped - as Jodie Whittaker's Doctor and friends have been winning the hearts of families across the nation this autumn, we've been busy with a whole new set of action packed adventures for the Thirteenth Doctor," said Showrunner Chris Chibnall in a statement. 
"We adore making this show and have been blown away by the response from audiences, so we can't wait to bring more scares, more monsters and more Bradley Walsh, Mandip Gill and Tosin Cole to BBC One. Brilliant!"
Charlotte Moore, Director of Content added, "We're delighted that the Doctor and her friends will be returning to thrill audiences in 2020."
"I know Chris and the whole team are already working on a whole new set of exciting adventures. In the meantime we've got a very special episode on New Year's Day for everyone to enjoy."
The hit series has boasted strong growth in the ratings in both the U.K. and the U.S. for the current season. 
On BBC America, Doctor Who Season 11 is up over 30 percent in the 18-49 demo. 
Have a look at the official teaser for the New Year's Day special below. 
Remember you can watch Doctor Who online right here via TV Fanatic.