Fargo: Watch Season 1 Episode 8 Online

Carla Day at .
Lester moves on from his past after successfully framing his brother on Fargo Season 1 Episode 8. He gets a new washing machine and gets rid of all memories of his wife.
He proves he's a new man when Mrs. Hess shows up to see him after getting a letter about her husband's insurance policy.
Molly returns to work and takes the direct approach to convincing Bill that Chaz was set up and Lester was the culprit. Her future takes an intriguing turn.
After the syndicate killing, the FBI agents sitting outside get reprimanded and sent to the file room. Will they find Lorne? Or will he get away again?
Watch Fargo online now.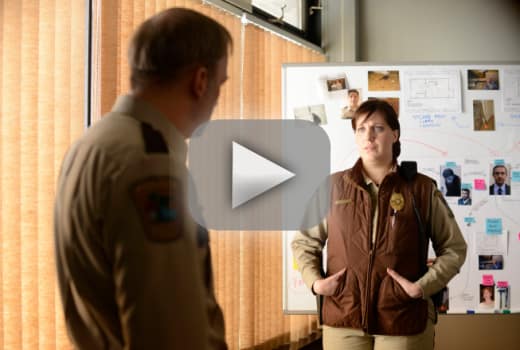 Carla Day is a staff writer for TV Fanatic. Follow her on Twitter and on Google+.