The Doctor seems to be obsessed with discovering whether he is a good man.
The latest Doctor Who Season 8 trailer gives us a better look at what to expect of Peter Capaldi as The Doctor and his interaction with Companion, Clara. The chemistry between Doctor and Companion means the world to Whovians, so any hints about Capaldi's with Jenna Coleman are not taking lightly.
Even after setting right The Doctor's biggest regret during Doctor Who Season 7, The Doctor wants to make up for over 2,000 years worth of mistakes he's made.
How will he do it? He'll go directly into darkness.
The Daleks are featured heavily again and I can't help but wonder what his plans are concerning the beings that, when they were wiped of any memory of him, trusted him to save them.
We're also treated to a quick look at one of the Cybermen, a roaming dinosaur as well as a shot of the control panel of the TARDIS on fire.
Take a look.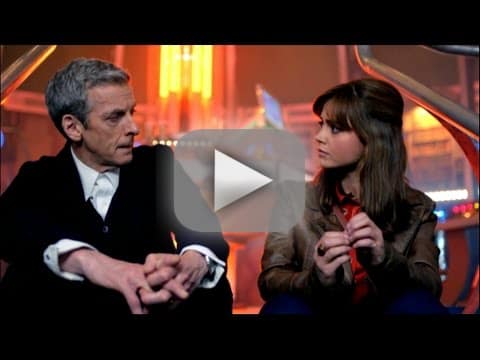 If you're missing some Doctor/Companion action in your life, you can watch Doctor Who online via TV Fanatic. Be here in August for a full review once the series resumes for weekly reviews.
Doctor Who Season 8 kicks off on August 23.
Carissa Pavlica is the managing editor and a staff writer for TV Fanatic. Follow her on Twitter.