Things are hot on Sunday nights, as CBS gets Reckless each week at 10/9c and Shawn Hatosy is right in the middle of it. 
We had the chance to speak with the actor about what drew him to bad boy Detective Terry McCandless, his most memorable moments from the much acclaimed Southland and what made him decide to get Reckless. 
------------------------------------------------------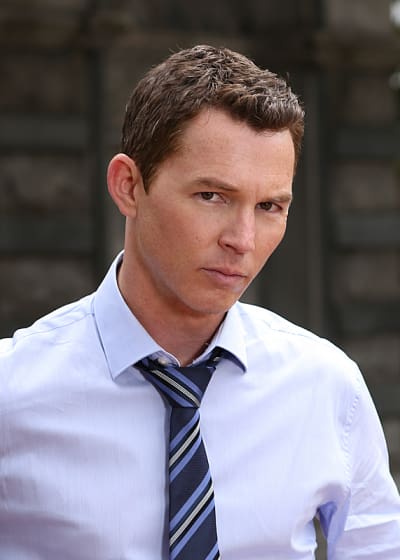 I love Terry McCandless. He's such a complicated guy. He's a good detective, but a corrupt cop. He says he loves Lee Anne but he shared her with his buddies on the hood of a patrol car!  How do you explain that? What's your take on Terry?
Well, I feel like, you know, yes. He shared her with his friends but, I know what she's telling everybody is that she didn't know what was going on, but she knew what was going on. Terry loves her. The only reason he would ever invite other people into the bedroom is because it was something she wanted. 
Now is that some insider information or is that just Terry's point of view?
That's Terry's point of view.
What attracted you to the role on Reckless?
It's some of the reasons you said. He is very complex. When I read the pilot I was a little concerned that it was just going to be this bad guy. Just sort of there for the audience to say, there's the bad guy. I was pretty upfront with Dana Stevens (Reckless creator), that I hoped that the plan was to give him some levels and make him as real as possible.
She assured me that that was the goal and it occurred to me early on that he did love…that he believes that he's in love with Lee Anne. Once you kind of connect it to that, you can kind of get away with a lot of stuff when making character choices. Well, he's doing it because he loves her. Once I walked into that, it helped me understand him better.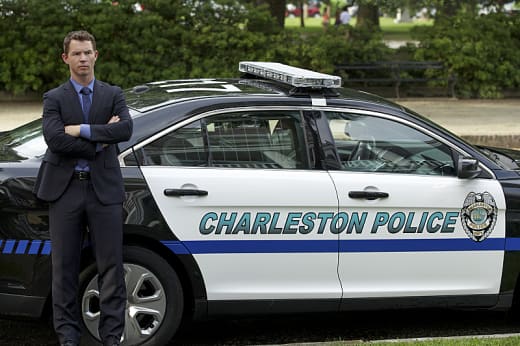 The entire series was filmed on location in Charleston, South Carolina and it looks gorgeous onscreen. Did you enjoy your time there?
I did. We actually stayed. I put my son in school there when we were filming. Once we ended, we stayed on another six months because I wanted him to finish there. So we really got a chance to spend some time there. Yeah, we loved it.  
As a fan of Southland, I was grateful to get five seasons of such amazing television, but it left me wishing for more. What was it like to walk away from that series?
It was tough. Creatively Southland, it was a life changer for me. Well, for all of us. I'm talking about the cast. It was tough going through that last season because I think we kind of understood what was probably going to happen even though nothing was set in stone. To have it end was tough but in many ways it encapsulated our five year run, just because it was never easy and it was always unexpected and unpredictable.
I think that Southland season 5 was our best. I'm talking about just across the board, the stories, the acting. It was as good as it was. There were elements each season that I thought were fantastic but I think it all came together that season. I'm not trying to take away from the other seasons but to end like that when we were sort of, really, really at our best was kind of a bummer. Like I said, it didn't surprise me. It was so unpredictable. 
What was your most memorable scene from your time on Southland?
I can say that the most memorable was the one where Nate got murdered. That was an interesting time and, I don't know. I thought it was handled well. It was a shocker. It's nuts when you have something like that and to see the reaction. Now with Twitter and Facebook you get a chance to see it in real time. That was kind of like my first real experience with how strongly it impacted our fans. 
Speaking of Twitter, your responses (@ShawnHatosy) can have an edge to them. Is that you channeling your character or is that all you?
I always try to…I play a character on Twitter. It's not necessarily me all of the time. I like to have fun with Twitter because who wants to just read about advertisements or what's upcoming. I try to make it as interesting and entertaining as I can. 
Have you had a favorite scene or episode of Reckless thus far and can you tell us about it?
There's a couple. There's some things that happened unexpectedly. I mean that's our show. That's what drew me in to it. There are so many clues left out there, as the audience wants to get answers. They do a very good job of giving that to you and keeping you guessing. Also, once you think you know what's going on they do a pretty good job of shifting it and pulling the rug out from under you. I guess, I do like how it ends. I think that for Terry. I think he has a pretty complicated arc that first season. I'm pretty satisfied in how he ended things and in what terms they were ended. 
If you could choose a role on any current show on TV, other than Reckless, what would be your dream role?
Well, I am just such a big fan of Game of Thrones but I couldn't pick a role. There's such great writing on that show, I don't even know. And then you look at stuff like Homeland. Brody, that guy. What he's gone through. Or Breaking Bad. There's nothing better than Walter White. I can't answer that question. I'm too big of a fan. It wouldn't be fair. 
Anything you can tease us about what's to come on Reckless?
I will say that the camera that Terry planted in Jamie's office is going to come back into play and it's going to show some stuff that happens in Reckless Season 1 Episode 7 that will blow your mind. 
C. Orlando is a TV Fanatic Staff Writer. Follow her on Twitter.