After being pulled off the plane, Barry Al-Fayeed is forced to deal with his father's death and his brother's near-death experience on Tyrant Season 1 Episode 2.
The trouble doesn't stop when Ashrat gets kidnapped after visiting her father-in-law in the hospital. General Al-Fayeed has no regard for her life or those of the young boys who took her. Barry refuses to get involved at first, but then changes his mind.
Barry must decide whether to stay and help his brother or return to the United States with his family. It's a tough decision, but ultimately he makes one based on how he would feel if he left his homeland and family behind.
Watch Tyrant online now.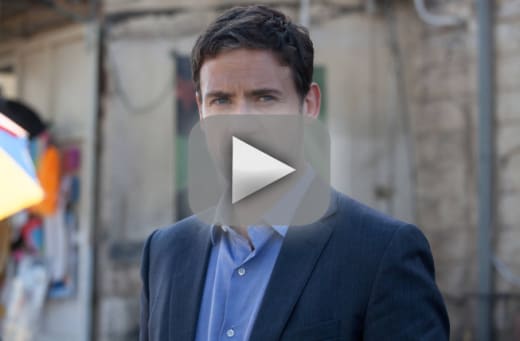 Carla Day is a staff writer for TV Fanatic. Follow her on Twitter and on Google+.