Everything was falling apart in Graceland Season 2 Episode 13.
Amy let Charlie be brutalized by a mysterious money-laundering British man who Briggs has made enemy number one, even after Charlie's rescue.
Lucia's theft of the money from the sting forces Johnny and Lucia to return to the Solano compound, only to fall into Carlito's trap.
Mike's trip south drops him squarely into Sid's trap. When he ends up shot, he needs his fellow agents to bail him out, but previous lies leave him vulnerable when one of those agents turns him in.
Want to know who sold Mike out? Find out when you watch Graceland online.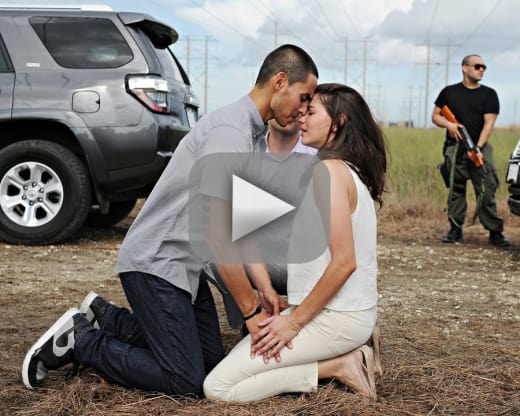 C. Charles is a TV Fanatic Staff Writer. Follow her on Twitter.