The Walking Dead: 5 Things About the "Heartbreaking" New Season
Jim Halterman at .
Kick ass. Utterly relentless and totally heartbreaking.
That's how executive producer Gale Anne Hurd described The Walking Dead Season 5 when asked during yesterday's Q&A panel at New York Comic Con. (She also revealed the second half of the season will premiere on February 8 on AMC).
Besides Hurd and fellow executive producers Robert Kirkman, Greg Nicotero and showrunner Scott Gimple, the creative team was joined by cast members Andrew Lincoln, Steven Yeun, Lauren Cohan, Norman Reedus, Melissa McBride, Dania Gurira, Chad Coleman, Soneque Martin-Green and Michael Cudlitz (who we talked to last week).
Chris Hardwick, who hosts The Talking Dead, moderated the panel - and posted got five things all fans to should about Season 5 below.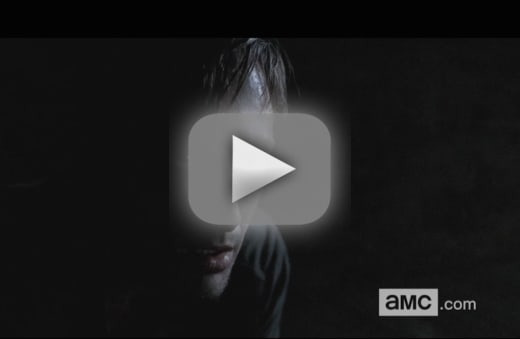 Rick's Mental State: We've seen Rick come up against the border of insanity, so a natural question is this: where do we find him on The Walking Dead Season 5 Episode 1? "
I think you meet a man very much at the peak of his powers," said Lincoln during the panel. "He just bit a guy's throat out so...it's safe to say this season I've been listening to a lot of Prodigy and Def Leppard." He also talked about how fortunate he feels about the role and the show when he said, "this has been the greatest job of my life."
A Hopeful Glenn: With lovebirds Glenn and Maggie finally reunited at the end of last season, Yeun said of what we'll see moving forward:
"It's interesting to see where every character lies on the spectrum and I think for Glenn, he still has that within him to go to those places where you need to go to to survive but for him he's been validated with hope because he woke up in a prison with all of his loved ones gone and he had a moment to himself and realized 'F this. I'm gonna go find everybody' gathers everything, treks out to go and he found everybody."
Emotional Melissa McBride: If there was one panelist who let her emotions get the best of her, it was McBride, who talked about the journey with Carol and the show.
"It's been something I never saw coming," she said. "I love her." She added, tears in her eyes, "it's amazing to be able to work with all these wonderful people [and be so vulnerable with each other."
Teeter Totter With Daryl: Fan favorite Norman Reedus was asked by Hardwick about peeling back more layers of Darryl. Does the actor prefer the more emotional stuff or action scenes.
"A lot of times when Daryl's killed things, he's been crying while he's doing it," he said. "We really feel connected to these characters and we feel connected to each other and we really care about each other. Teetering on that line of being ferocious and being vulnerable, it's a constant teeter totter for us. Everything feels really, really real." 
Comic Book Parallels: Good news for fans who don't love when the show veers from the source material. Kirkman explained:
"We're still going to be changing things up quite a bit and I'm very excited about these changes.They're going to be really cool and I love all the twists and turns that we're taking this season but I think it's safe to say that this season is probably going to follow the comics a little bit closer than we have in the past."
The Walking Dead Season 5 airs Sundays at 9/8c on AMC.
Remember that you can always watch The Walking Dead online via TV Fanatic if you need to catch up.
Jim Halterman is the West Coast Editor of TV Fanatic and the owner of JimHalterman.com. Follow him on Twitter.