TNT's newest drama, The Librarians, premieres this Sunday – and we can hardly contain ourselves!
The series will pick up 10 years after the original television movie trilogy, The Librarian, which first aired in 2004. The films star Noah Wyle as Flynn, a career student who has been chosen as the Librarian of the Metropolitan Public Library. But that job is more glamorous and secretive than it sounds.
As Librarian, Flynn protects the Earth's most magical treasures which are housed below the Metropolitan. Everything from Pandora's Box to Excalibur can be found there, and Flynn is immediately tasked with retrieving lost treasures and saving the world.
Now, ten years later, Flynn will be getting some help from four new Librarians, whether he wants it or not. They'll use their various talents to form a quirky, dynamic team of new heroes.
Among the newest Librarians are Rebecca Romijiin as Eve Baird, John Kim as Ezekiel Jones, Lindy Booth as Cassandra Cillian, and Christian Kane as Jacob Stone. The group will also be joined by John Larroquette as Jenkins, a reclusive expert in magical artifacts.
And in addition to Noah Wyle reprising his role as Flynn, both Bob Newhart and Jane Curtin will make guest appearances on the series.
The series will offer plenty of action and excitement, but also a good bit humor like the original films. Check out this preview, and be sure to tune in this Sunday at 8/7c on TNT for the premiere of The Librarians!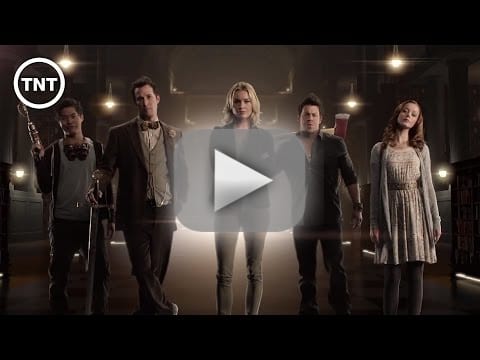 Ashley Bissette Sumerel was a staff writer for TV Fanatic. She retired in September 2017. Follow her on Twitter and on Google+.