TNT's The Librarians Season 1 has been nothing short of amazing.
It will air its exciting two-hour finale this Sunday evening. We spoke with Lindy Booth, who plays Cassandra, about her experiences with the show, it's popularity and what to expect from the finale. Read on for our exclusive interview!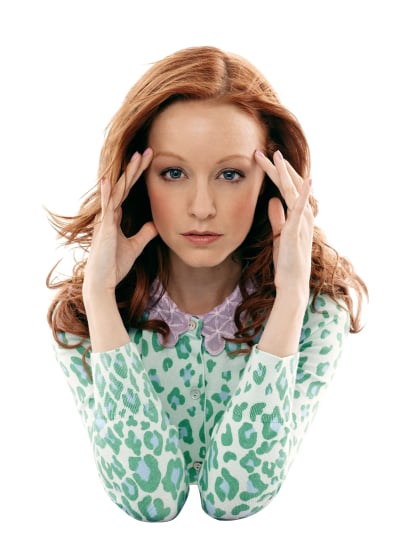 TV Fanatic: The Librarians is such a fun show!
Lindy Booth: Thank you so much. We are having, clearly, too much fun making it. We're all so different and we all get along so well. The scripts are so much fun and there's no boundaries pulling us back. When you're dealing with magic as the basis for your show, the rules are sort of thrown out the window and the possibilities are endless. Which, as an actor, is so much fun and so freeing.
TVF: The show has already developed a large fan base. Did you anticipate such popularity?
LB: I don't think you ever really anticipate it. We all, I think, when we were shooting it, had this feeling in the pit of our stomachs where we were like, "this is good. I like this!" We had so much fun doing it, and I think we hoped that people liked it. But the fan response has been so incredible. We're all on Twitter like, live-tweeting all the episodes, and it's so much fun just to get that instant feedback.
TVF: Something that has been really interesting about your character is that you've actually had the chance to play a few different roles. What can you tell us about that experience?
LB: It's been amazing. I was happy enough just to play the one version of Cassandra that we meet in the beginning, because she is such an interesting and unique character to begin with. Playing in the world of synesthesia has been really fun for me. It is a very real phenomenon; this is something that people actually do have. Cassandra has very extreme version of it though. So that part has been really fun for me – just playing a character that has a totally different point of view of the world.
But then we started getting this scripts where we were seeing different sides of the characters and different versions of them. Playing evil Cassandra was so much fun, because she is so good and so nice. For me to be able to just like, drop the mic and do something totally different was really fun. It was great. And I think we all were sort of looking to each other and being like, "So what are you gonna do with the evil version of yourself?"
TVF: Is there any potential for a relationship between Cassandra and Jacob?
LB: It's funny. When we started the show we talked about how this was a family. And we wanted to keep this relationship as sort of siblings and parents. But I think that people have sort of picked up on some sort of spark. It's not fully flaming yet, but it is something that's maybe burning under the surface. So, we'll see what happens if we get a second season.
TVF: What can you tease about the two-hour season finale?
LB: I can say that we will have yet another extraordinary guest star. I will say that fans will be very excited to see not only who the actor is but also the character he is playing. There is a continuation of sort of the mythology, and I think a lot of questions will get answered about characters and their back-stories.
TVF: Maybe with Jenkins? That's been one of the big questions this season.
LB: Maybe we'll find out a little but more about Jenkins...
TVF: Is there anything you'd like to say to the fans?
LB: Thank you so much for watching [the show] and for loving it. I'm so glad you guys are having as much fun watching it as we did making it because it really was a total dream come true. I love that cast and I love that crew. And hopefully we'll get a chance to come back and make some more magic!
Don't miss the finale of The Librarians this Sunday at 8/7c on TNT!
If you missed any of it, you can watch The Librarians online right here via TV Fanatic.
Ashley Bissette Sumerel was a staff writer for TV Fanatic. She retired in September 2017. Follow her on Twitter and on Google+.