Chechnya, Operation TROY and Adam Wexler were all mentioned several times on 12 Monkeys Season 1 Episode 6.

This Friday, on 12 Monkeys Season 1 Episode 7 we will understand the connection between the three, as Cole, with help from Cassie and Aaron, race to stop the virus from being used as a bio-weapon. Did the plague originate in Chechnya? Tune in to find out!

Syfy released a few photos from the upcoming installment. Flip through the slideshow for a peek at the "The Keys."
Will Cassie have any permanent effects from her visit to the Red Forest? Do you think the drug/visions is what gives people access to the Witness? Have your own cool theories? Share them with us in our 12 Monkeys Round Table!
Join me (and fans from all over the world) this Friday for a 12 Monkeys Twitter Paradox Event. We're going to blow up Twitter and help create some buzz for the show. Follow our @12MonkeysTVF Twitter account for more details!
As always, if you missed an episode remember you can watch 12 Monkeys online via TV Fanatic at any time.

Here's a sneak peek from this Friday's installment. Looks like Cole gets his hands on an important briefcase. Is the virus inside?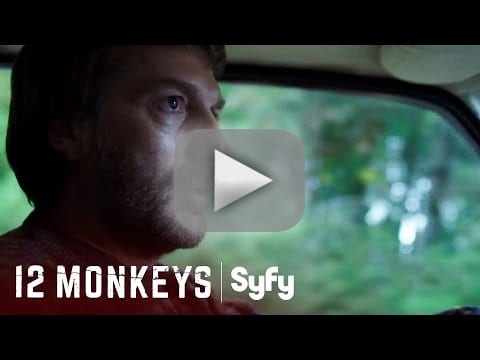 12 Monkeys Season 1 Episode 7 is titled "The Keys" and airs on Friday, February 27 at 9/8c.