There was a murder on Mars in Castle Season 7 Episode 16. Well, not really Mars. That would be out of the 12th precinct's jurisdiction so a Mars simulator is as close as they can get.
With noxious fumes still filling the simulation, Castle, Beckett and Esposito must put on space suits to check out the scene of the crime.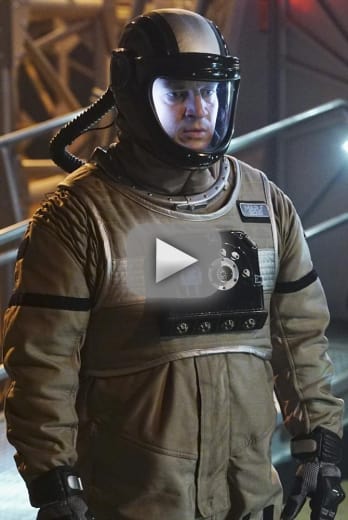 Where's Ryan? Back in the real world. He has no interest in breathing his oxygen from a can and apparently the toxic environment reminds him of visits to Jenny's grandmother.
Castle and Beckett investigate how an astronaut could be murdered when all of his colleagues had GPS trackers and were no where near him and no one else could have enter the simulation...or could they? 
Rick and Kate stumble upon an "alien" in a secret underground tunnel, a billionaire with his own competing plan to get to Mars and a computer hell bent on protecting the Mars mission.
Back at the loft things get crowded when Martha brings home her new boyfriend and Alexis begins hanging out with all of her friends. Is it time for Castle to call a family meeting to sort it all out?
You can watch Castle online right now here at TV Fanatic. 
C. Orlando is a TV Fanatic Staff Writer. Follow her on Twitter.