NCIS New Orleans Scoop: Scott Bakula & Gary Glasberg Tease Tonight's "Insane" Episode
Jim Halterman at .
Fat Tuesday is here - and NCIS: New Orleans is diving right into the madness.
This annual aspect of Mardi Gras takes place today and, in a fine stroke of timing, NCIS: New Orleans Season 1 Episode 15 is focusing on the event, which is known for  partying and good times - but is also a prime time for some perfect place for criminal behavior.
What will Pride and his team have to deal with in the big episode? Will the presence of Pride's father throw our fearless leader off his game or maybe help keep him centered?
Executive Producer Gary Glasberg and series star Scott Bakula talked to me recently about the latest franchise hit (which has been picked up for a second season by CBS), along with tonight's big episode.
First up, Gary Glasberg talked to me during the filming of the installment...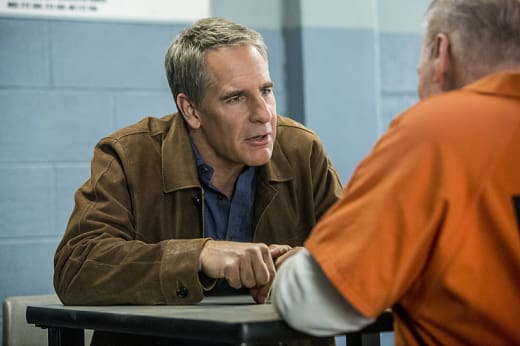 TV Fanatic: It makes sense that Mardi Gras be at the center of the episode…
Gary Glasberg: I keep getting pictures and video clips and we're recreating parades and marching bands and floats and it's a lot of fun down there. I wish I was there partying with them.
TVF: What's the case that week or what kind of pulls us into that world?  I've been to Mardi Gras and it can be insanity.
GG:  It's a pretty action-packed episode. There's a robbery and a heist that's at the core of it. But one of the many things we recognize is that we have this very unique situation where we have to show that it takes place in New Orleans that airs on Fat Tuesday and we couldn't not do a significant Mardi Gras episode. So, we really embraced it and are trying to deliver everything that the country wants to see from Mardi Gras and I think, you know, we're having fun with it.
TVF: What can you say about this robbery/heist that we'll see?
GG:  The only thing specifically I can say is that's it's robbery/heist-related and the episode moves. It's got a tremendous amount of action and drive to it. We're trying to also show in terms of the city and how the city prepares and gets ready for Mardi Gras. Because of where we are, we have the opportunity to show what Mardi Gras is in a way that a lot of other shows can't.
So like I said, it's been terrific and around that episode and other episodes, we start to launch Stacy Keach who is going to play Pride's dad and we're having a terrific time with him as well, so it's good. In the back half of the season, we're really digging in to our characters, getting to know who these people are more and more. I'm in the process with Jeff Lieber right now of editing a big storyline for Zoe McLellan, for Brody. So there's a lot of good stuff coming up.
TVF:  Would you say that meeting Pride's father is going to give us even more insight into who Pride is like you've done on NCIS with Mark Harmon's father and even with Michael Weatherly?
GG:  Absolutely, and [Pride's] father will play key parts moving forward into the back nine as we continue into the sort of arc that we've set up with this warring family that Pride has come in contact with that we shot a couple of weeks ago and that storyline and his dad who's in prison will inform that story. We'll probably see Steven Weber again and it's fun to set up these characters in ways that they become as important, as we've done on NCIS, they become as important as the case. It's all arcing out nicely.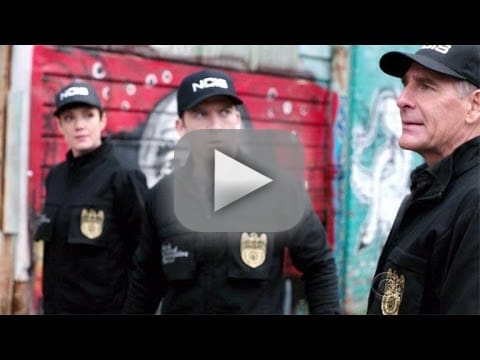 Next up, Scott Bakula talks his journey thus far in the NCIS franchise hit…
TVF: The show has really taken off so how has it been from your perspective?
Scott Bakula: Well, it's good, you know. We're buried in work. It's like, everybody says, "Oh, how are you loving New Orleans?" I say, "I don't know, I'm working every day. I'm here. I work. I go home. I'm exhausted. I get ready for the next day's work. I try and work out and get some food and sleep, and then I fly back to L.A..
At the same time, we're in this kind of a vacuum you get in and our television certainly is just the length of a full season and the amount of energy and time that it takes and the commitment to doing a good show. It's a lot and happily, I've done it before but I ain't getting any younger either. It's good.
Everybody's intentions are in the right place. We're really trying to make and create our own show within this franchise, this very successful franchise and make it interesting… what television is about, people want to invite them into homes and get to know more about them and stay with, and I think we're doing a pretty good job. It's just 'wow, we're out on location a lot.' It's a challenging location down here with the weather and crowds, you know? It's really a big show, and we're working. Everybody is working really hard, but it's nice to have people tune in and watching. That's for sure.
TVF: And you're not just behind a desk barking orders. You're out there in the field and you're running around chasing people. I'm sure it's a good workout in itself.
SB: Oh yeah. It is. Happily, it's not 100 degrees anymore and 100 percent humidity as it was the first two months, but that was an experience. Yeah, we're active and we like this kind of hands-on approach. It's all good  and the city is awesome. They've responded extremely well to us and they just have given us the key to the city pretty much. We're out there five days a week, sometimes six, working hard. And then the Mardi Gras episode, it's going to be insane!
NCIS: New Orleans Season 1 airs Tuesdays at 9/8c on CBS. 
Jim Halterman is the West Coast Editor of TV Fanatic and the owner of JimHalterman.com. Follow him on Twitter.