The investigation into an armored car robbery turned deadly on The Mentalist Season 7 Episode 10 when Kimball Cho and Michelle Vega walked into a diner and found two of the thieves having lunch. Unfortunately the third member was across the room and well armed.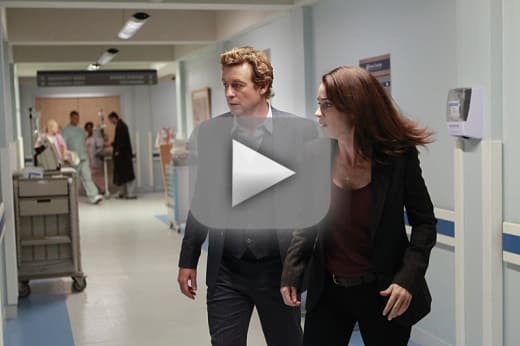 When the last of the gun shots finally rang out and the robbers fled, (SPOILER ALERT) Special Agent Michelle Vega lay bleeding on the floor. Despite Cho's best efforts to save her, Vega later died at the hospital. 
As everyone mourned, the manhunt for Vega's killers continued and led to a suburban home where the tried to nurse their injured man while holding two hostages. 
Patrick Jane had hoped to find a plan to turn the two remaining men against one another and draw them out but when it became clear that SWAT was going in along with Teresa Lisbon, Jane took extreme measures to make sure that didn't happen. 
When the manhunt was finally over and everyone mourned Vega at her funeral, Patrick Jane broke down. He told Teresa that he couldn't do this any longer. He had to leave and he didn't know where. She could either come with him or stay behind.
Don't miss a minute of the final season. Watch The Mentalist online here at TV Fanatic. 
C. Orlando is a TV Fanatic Staff Writer. Follow her on Twitter.