Pretty Little Liars Season 6 Promo: The Summer of Answers?
Matt Richenthal at .
WARNING: If you are hoping to get any sleep tonight, do not watch the following video.
ABC Family has unveiled the first trailer for Pretty Little Liars Season 6, and we're pretty confident it will be haunting our dreams for a very long time to come.
Set to a freaky version of a classic song, the footage says that the games are over and the "Summer of Answers" is on the way.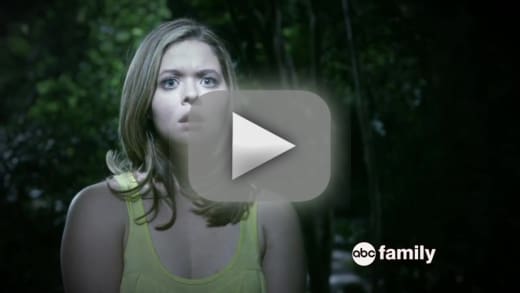 Does this mean we'll learn why Aria is rocking pink hair once again? Or if Mona is actually a prisoner, versus being used as bait to trap the Liars?
And, of course, most urgently, whether Charles truly is A or if this is yet another red herring?
We'll start to find out when new episodes kick off on June 2.
In the meantime, you can always watch Pretty Little Liars online... and you may want to sleep with one eye open tonight.
Matt Richenthal is the Editor in Chief of TV Fanatic. Follow him on Twitter and on Google+.