It was a very bad day for Nick Collins in Rookie Blue Season 6 Episode 4 as he got a surprise phone call from his brother, Finn. He hasn't seen his brother in two years.
Finn has been in a wheelchair since being paralyzed in the same car accident that killed both of their parents.
But Finn had news. He'd spotted the man who ran them off the rode that day and he wants Nick to follow through on their plans for him.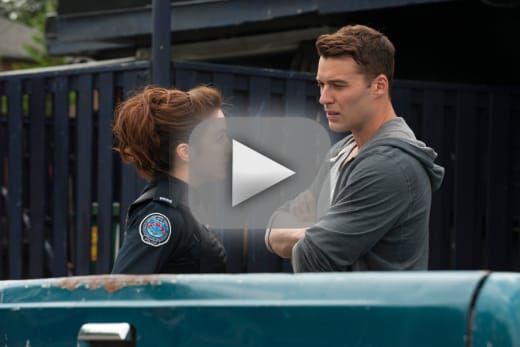 What does that mean? Is Nick out to arrest the man or kill him? Either way he's got to ditch his partner for the day and Juliet isn't so easy to get rid of. With a little investigation, Juliet realizes that Nick has been lying to her and she's not about to let that go.
With a little help from Andy and Chloe, Juliet manages to track Nick down but can she stop him from doing somthing that will end his career and someone else's life? Will this incident bind these two together or pull them even further apart?
You won't want to miss a minute. You need to watch Rookie Blue online now right here at TV Fanatic. 
C. Orlando is a TV Fanatic Staff Writer. Follow her on Twitter.