Turks and Caicos became both scarier and more hilarious on The Real Housewives of New York City Season 7 Episode 15 when Heather found a strange, naked man in the adjoining room; a view made all the funnier and more uncomfortable being that she was walking around naked herself. 
Too bad Bethenny left the island early. She missed out on all the fun.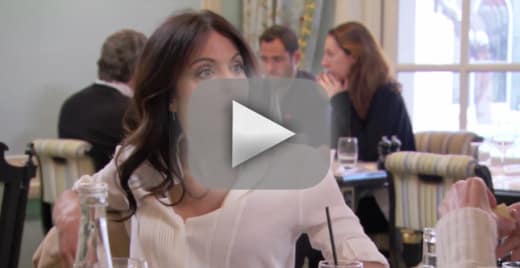 Not that anyone thought it was fun at the time. Heather and Carole stormed around the house looking for the owner of the naked man who managed slip out unseen. We hope he found his clothes first. 
Ramona pointed the finger at LuAnn who claimed she kept her naked man in her room last night. She thinks the other one was his friend but the names and details were a little fuzzy. When Heather protests about strange, naked men wandering around the house, LuAnn tells her to stop being so uncool.
Apparently vacationing with the Countess includes being cool when strange, naked men wander in and if they happen to be married? Well, that's not really a detail LuAnn wants to dwell on. 
So, to whom did the strange, naked man in the spare bedroom belong? You'll have to watch The Real Housewives of New York City online here at TV Fanatic to find out. 
C. Orlando is a TV Fanatic Staff Writer. Follow her on Twitter.