Things become even more uncool on The Real Housewives of New York City Season 7 Episode 16 as LuAnn has some more cutting remarks about Carole dating a much younger man and Ramona is ticked off when her jewelry line gets snubbed by Kristen and Heather.
Turns out that Bethenny Frankel knows when to make an exit because she left before all the drama began at Kristen's Diamonds and Denim prep party. Carole had to fill her in on LuAnn's tirade against Heather.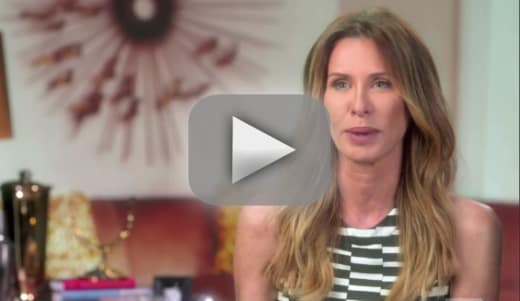 But Carole had other things on her mind. She and Dorinda were headed to London to pick up Carole's late husband's ashes because the church where they were interned is being torn down. What are the odds of that happening? 
Before the trip, Carole, Dorinda, and Heather head off to visit a psychic in Queens who doesn't read their tea leaves...she reads their left over coffee. Maybe she should set up an office next to the local Starbucks. 
Want to find out what revelations she shared about Carole and Dorinda's late spouses? What her prediction was for Heather's son's future? Then you'll have to watch The Real Housewives of New York City online now, here at TV Fanatic. 
C. Orlando is a TV Fanatic Staff Writer. Follow her on Twitter.