Fox is ready to make a Prison Break once again.
The network confirmed today at the Television Critics Association Summer Press Tour in Beverly Hills that Michael, Lincoln and company will return to the small screen in 2016 with 10 brand new episodes.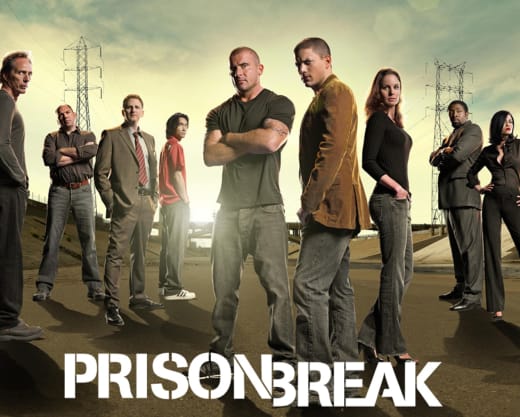 "It's going to bring back both brothers, [played by] Wentworth Miller and Dominic Purcell," Chairman and CEO Gary Newman told a gathering of reporters.
But... wait: Didn't Michael die on the series finale, which aired as a TV movie?
Yes, but Co-Chairman and CEO Dana Walden explained:
"What [Executive Producer Paul Schuering] pitched to us was a very logical and believable - in the world of Prison Break - explanation for why our characters are alive and still moving around the world."
Miller and Purcell, of course, have reunited multiple times on screen via Arrow and will help anchor The CW's upcoming Legends of Tomorrow.
As for what else fans of the original drama can expect?
"I would describe it as a bit of a sequel," Walden teased.
"It picks up the characters several years after we left them in the last season of the show. The brothers will be back. Some of the iconic characters from that show will be back.
"I don't think [exec producer] Paul [Scheuring] knows exactly where he's going over the 10-episode arc, but it definitely will address some questions that were set up at the end of the series for a new audience."
Matt Richenthal is the Editor in Chief of TV Fanatic. Follow him on Twitter and on Google+.