Watch The Real Housewives of New York City Online: New Beginnings, My A$$!

Christine Orlando at .
New beginnings, old beginnings, or just a reason to buy a dress and have a martini.
No matter what the reason, Ramona threw herself a party in The Real Housewives of New York City Season 7 Episode 19 and there was more fighting than celebrating between the ladies. 
Ramona confronted Bethenny about their dust up at the fashion show but Ms. Frankel wasn't about to take Ramona's canned apology without laying down the law. In the end, the two made up and Bethenny was crowned "Glenda the Good Bitch."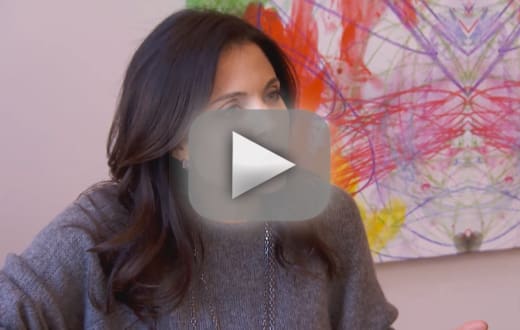 On the other side of the room, Sonja was ripping into Kristen for a supposed dig about her defunct toaster oven while LuAnn said merely seeing Carole and Adam in public made her ill.
When Carole tried to talk to her about it, the Countess made it clear that the 20 something crowd is for one night hookups, not for bringing home to introduce to the children...not that Carole has any. Zing!
As the season finale came to a close we found out which housewives were still speaking, who went on vacation together, which couple didn't get engaged and where we could and couldn't find Sonja's fashion line.
You can watch The Real Housewives of New York City online here at TV Fanatic. 
C. Orlando is a TV Fanatic Staff Writer. Follow her on Twitter.