The stars of ABC's former hit show, Castle, appear to be moving on...
... and this time, the new role belongs to Nathan Fillion.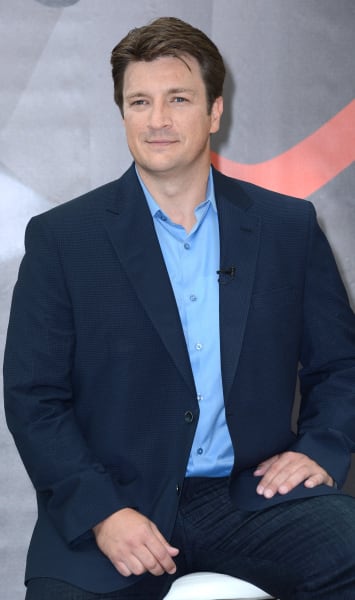 The former Castle headliner is headed to ABC's hit comedy, Modern Family!
According to the show's co-creator, Steve Levitan, Fillion will be appear in a multi-episode arc in the upcoming season. 
The role? He'll be playing a weatherman named Rainer Shine. 
(No, we couldn't make that up.)
Levitan says Fillion will be on for at least three episodes. 
Other guest stars of note on Modern Family Season 8 include SNL veteran, Martin Short, who will appear on the series for two installments. 
As for Fillion, he's currently a part of the Con Man web series, which launched Season 2 this summer – but Modern Family will be his first foray back to network television after the controversial demise of Castle.
Producers fired Castle's leading lady, Stana Katic, prior to the conclusion of Castle Season 8, sparking fan outrage.
The series then planned to go forward with Castle season 9, only to cancel the hit show following an overflow of negative outpouring just prior to airing the Castle season 8 finale. 
It was a pretty ugly and regrettable situation.
It left a bitter taste in the mouths of loyal viewers.
Meanwhile, Fillion is not the only Castle alum taking on a new role:
Just last week, we announced that former Castle star Jon Huertas landed a recurring role on NBC's new drama, This Is Us.
Modern Family returns Wednesday, Sept. 21 at 9/8c on ABC.
Are you excited for Fillion to come on board?
C. Orlando is a TV Fanatic Staff Writer. Follow her on Twitter.