Keeping Up with the Kardashians Season 13 Episode 1 Review: Time to Dash

Sarah Hearon at . Updated at .
Kourtney, Kim and Khloe all took Miami during the premiere.
Keeping Up with the Kardashians Season 13 Episode 1 gave us a lot of relationship updates, and spoiler alert: Khloe can officially change her status to "in a relationship," while Kourtney is still stuck in "it's complicated."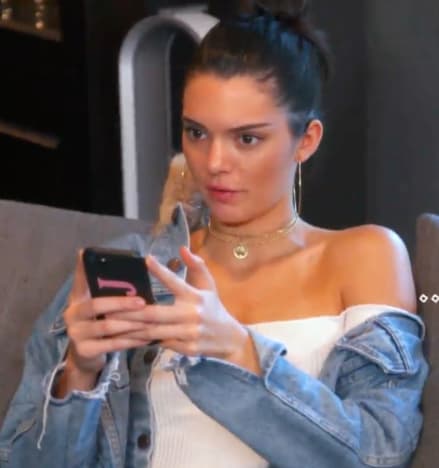 The last time we saw the Kardashians on our TV, their biggest worry was whether Rob and Chyna were going to stay together long enough to have a joint baby shower. The latest season opened up teasing all of the most recent family drama including Kim's robbery, Scott's cheating, and Kendall's stalker. Your 15 minutes are over Chyna, the Kardashians are back.
The first scene after the credits features a familiar voice: Jonathan Cheban.
Kim's infamous BFF is in NYC with Kourtney to check on DASH. They still have the three stores (LA, Miami and New York), but it's been a long time since they have been featured on the series (or on Instagram).
Remember when they actually worked in these stores? And needed them as an excuse to have a spinoff? 
Kourtney admits the store is a little outdated and doesn't represent their current "vibe," but she's determined to update them.
It's so 2009 that I don't even have the words.

Kourtney
Confession time: I went to DASH in NYC a few years back. I'm from New Jersey, so I didn't travel to the city just for DASH, but when I found out I was going to a restaurant close by, I couldn't resist.
It was super small, and everything was really overpriced. I caved and bought a black water bottle that said "DASH" on it, and it broke less than a year later. 
Now in Miami, Kourtney, Jonathan and the rest of their gang decide to steal strangers' clothes off the beach while they were swimming in the ocean. Then they proceeded to yell through their hotel lobby that there was a ghost.
And people wondered why the Hamptons didn't want them to come to town and film.
I will say It's kind of fun to see them in Miami again. You can't deny the Kourtney and Khloe Take Miami episodes were some of the best in the history of the series.
Scott and Khloe join the trip, and they all go to dinner. Kourtney addresses the elephant in the room about her relationship with Scott. The duo goes on vacation together with their kids, and Scott frequently hangs out with her and her friends, but she insists they are not dating. 
I love black things.

Khloe
(By the way, she's just talking about ordering black rice above, but the quote was too good not to share).
Speaking of relationships, Khloe is dating a new man, Cleveland Cavaliers star Tristan Thompson, and her sisters want the deets.
He a pisces, he's Jamaican, he's from Toronto.

Khloe
Kim questions Khloe about her beau, who the paparazzi caught on vacation in Mexico, but she is keeping her lips sealed about her latest NBA player.
Even though I know not to believe everything on the Internet, Khloe and an NBA player go hand in hand.

Kim
Kim must still have her "Kardashian" Google alerts on.
On an entirely different note, Kim tells Kourtney and Khloe that a major department store wants to buy DASH and put a mini DASH in all of their stores. Khloe is game (and admits that she doesn't care about the stores anymore), but Kourtney immediately vetoes the idea.
This episode is hands down the most Kourtney-centric episode since she gave birth to Reign, and I'm not mad about it. Her relationship with Scott has always made for good TV (through the ups and the downs), and I can't lie that a part of me is sad that she doesn't want him around all of the time.
I understand her frustration that the press runs wild every time they're spotted together, and it's awkward to have your ex-boyfriend around all of the time, but I swear they belong together.
I guess I can see both sides. And I'm sure that Kourtney Kardashian was dying to know my opinion.
Khloe opens up about Tristan to Jonathan and Kourtney but makes them promise not to tell Kim because she isn't ready yet.
Simon: This one sounds like a good one.
Khloe: It's too good.
Back on the business front, Kourtney continues to try and fight for DASH. Khloe screams at her for wanting to keep the stores because it is not a smart business move. She gets real aggressive real quick, and the conversation turns ugly.
We've had these stores for four million years!

Khloe
Kim initially doesn't want to listen to Kourtney either, but later on, she hears her out. Kourtney explains that they opened up DASH to bond after their dad passed away, and they should keep it open for sentimental reasons. 
The real reason that the family is in Miami is for the Kanye West concert, and Scott tells Kim he doesn't want to go because he's getting weird vibes from Kourtney.
Kourtney sucks it up and calls Scott to try and make him feel more comfortable. Their relationship is super middle school (besides the whole three kids thing). He agrees to go and they both agree to continue working on their communication skills.
Also at the concert? Tristan Thompson. Khloe's mission to keep her new boyfriend away from Kim and her big mouth didn't last long. 
It's actually really interesting to see Kanye getting ready for his show after he ended up canceling half of his tour due to a breakdown. And of course, the only song they showed him performing was "Famous." 
I can't deny that it wasn't funny to see Kim sing along to the line "I think me and Taylor might still have sex," though.
In the end, Kim, Khloe, and Kourtney agree to get rid of DASH New York but work on DASH LA and Miami. I don't know how I would have gotten any sleep if they didn't resolve this crisis! (I hope you know I'm kidding). 
Don't forget you can watch Keeping Up with the Kardashians online via TV Fanatic.
Sarah Hearon is a staff writer for TV Fanatic. Follow her on Twitter.