Once Upon a Time Season 6 Episode 16 Review: Mother's Little Helper

Mandy Treccia at .
The final battle is beginning to take shape.
But Gideon won't be the one fighting Emma to the death.
At least not on his own since Once Upon a Time Season 6 Episode 16 revealed the Black Fairy controls her grandson's heart.
Somehow, the revelation managed to be both shocking and not at all surprising at the same time. 
I knew right away that Gideon wasn't being honest with Emma when he took her to mansion to access the portal. I thought he would trick her into helping the Black Fairy cross realms.
Instead, the Black Fairy is once again pulling everyone's strings. But now everyone will continue to believe Gideon is evil.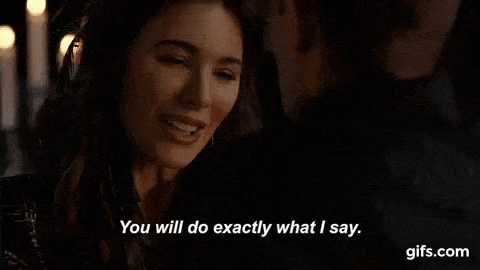 Except for his parents. Rumple and Belle still want to believe the best in their son, which means they may go against everyone else in order to save him.
Will this be what finally heals Rumple and Belle's marriage? It certainly seems to have all the right ingredients for a true love reconciliation. Getting their son back in the process would make life even sweeter for the tortured couple.
Of course one good deed won't cancel out the bad. And more than once Rumple's crossed the line into what could be considered irredeemable territory.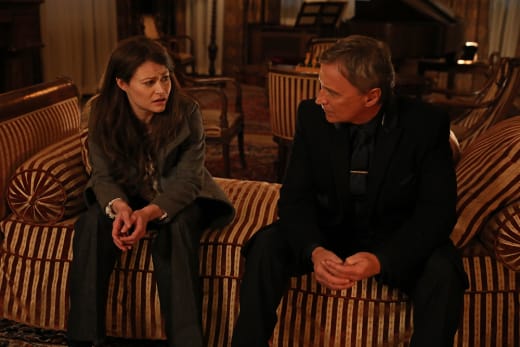 But there's something full circle about him changing for his second son when he never could for Bae. While saving Gideon won't undo any of his past wrongs, it will give Rumple a second chance to be a father.
Considering the entire story started with him goading Regina into enacting the curse so he could find his son, it seems like a fitting ending for the tale.
And that's assuming everyone survives the battle with his mother. From everything we've seen from the Black Fairy so far, that won't be an easy task.
Emma: She hasn't threatened anyone else.
Rumple: That's because she's in another realm. Only able to break free long enough to steal other children before it pulls her back in. But. If she should break free for good--
Emma: Then I can handle it. I handled you and broke your curse. The one you gave to Regina that started this whole mess.
Rumple: Well that's just the thing, Miss. Swan. The curse. That Dark Curse. It, and all of the darkness you've ever faced, was born out of one twisted soul. The Black Fairy. And unless we try and stop her, she is going to bring far worse.
Was anyone else disappointed we didn't get to see more of the mother-daughter bonding between Snow and Emma?
It was nice to see Rumple coming to Emma's rescue when it looked like the spider would finish her off. We don't get to see Rumple using his magic for the good side often.
But we hardly ever get more than a minute or two of Emma and Snow together. It's frustrating. Both of Emma's parents are ready to have her back at a moment's notice. Why can't we see more of that unfold?
Speaking of having Emma's back, Killian's scenes brought a much-needed injection of humor.
It's always a treat to have Charles Mesure back as Blackbeard. The rivalry between the pirates never gets old. Listening to Blackbeard mock Killian over his ship and Emma was hilarious. 
And Killian gave as good as he got. He didn't let Blackbeard get away with cheating. Probably because he wasn't exactly on the up and up either since the Jolly Roger wasn't in the realm.
Captain Hook always survives!

Killian
But how is Killian going to get out of Neverland? Maybe a better question would be what waits for him there?
We know Pan is dead. Most of the Lost Boys we remember moved to Storybrooke. I'm excited to learn more about Killian's time there, but also a little apprehensive. After all, we're in this mess because of the revelation that he murdered David's father.
I'm still not happy with that tidbit. It felt like a plot convenience when we learned of it on Once Upon A Time Season 6 Episode 12. We know Killian's a hero. I don't want to see this story dragged out for more episodes to keep proving it.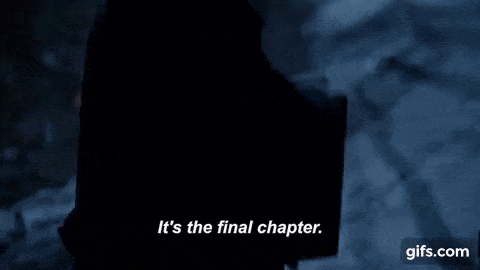 After all, this could be the final chapter.
Thanks to Isaac's return, we know it's the final chapter in Henry's book. Which means it's the last part of Emma's story. That's kind of a huge deal.
I've never believed Emma would die. I still don't. The heart of Once Upon A Time is hope. And despite some of the unhappy endings the characters have faced, I can't imagine Emma's story ending badly.
Regina: I've cleaned up almost all my evil half's messes. Town line protection spell? Check. I freed that dragon from the mirror world. Check. Got Dr. Dolittle out of that cage.
Henry: [looks confused]
Regina: Don't ask.
Henry: [nods]
Regina: I undid everything Except for the big one.
But I am worried about Henry. Not in the sense that I think he might die, but what if being the author takes its toll on him?
We've seen him throw away the pen before only to pick it up again. Now he doesn't appear to have control over the story in any sense. Will it push him over the edge like it did the other authors?
Again, I tend to fall on the side of the hope. But if loose ends are being tied up in Emma's story, doesn't it make sense to start a new story? Perhaps with Henry as the protagonist?
Tell us what you thought of "Mother's Little Helper!"
Do you think this is the final chapter of Emma's story? Will Rumple survive his mother's return? What's waiting for Killian in Neverland? Will we ever see the Charming family fighting together again?
Remember, you can watch Once Upon a Time online anytime!
Mandy Treccia was a staff writer for TV Fanatic. She retired in September 2017. Follow her on Twitter.