Scandal Turns 100: See The First Pictures!
Paul Dailly at .
Scandal has been one of the most out there TV shows of the last ten years. 
It's crazy to think that Scandal Season 6 Episode 10 will serve as the series' 100th episode. Who would have thought it would make it this far after launching Scandal Season 1 with not-so-hot ratings?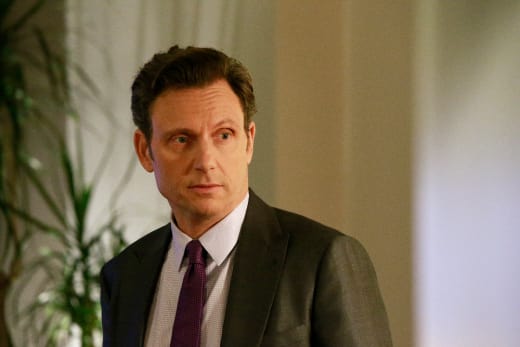 Arguably, Scandal Season 2 was the series at its peak. It had everything: election-rigging, shocking twists and, of course, Fitz being shot at by an unknown assailant. 
Scandal would not be the show it is today without the election rigging and subsequent assassination plot. That's a fact. It propelled the series into hit status and gave viewers what they wanted: A sexy, thrilling political drama. 
It makes complete sense that the series would use the election-rigging as a key focus of the momentous episode.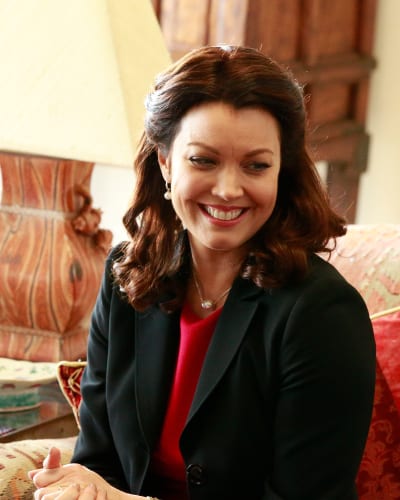 The episode will center on Olivia wondering how different things would be if Mellie and Cyrus never pushed for the election to be rigged. 
In the first pictures, Mellie seems totally happy with her life and all that it entails. That's a stark contrast from where she was at for much of the earlier seasons of the show. 
Fitz, however, seems to have gone the opposite way, with one of the pictures showing him drinking from a hip flask, wondering what the heck became of his life.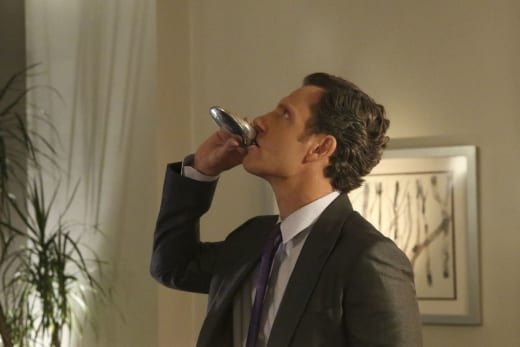 Will he have found a way to make it inside the White House, or did Mellie find a way to make in there all on her own? We'll need to tune in to find out. 
Guest stars have yet to be confirmed by ABC, but something tells us we are going to see quite a few blasts from the past to show just how different things could have been for our favorite characters. 
What will Quinn, Huck, Abby and Olivia be up to in this parallel universe? Let's all hope the series does not reveal the past 90, or so episodes have been a dream and the election was not rigged.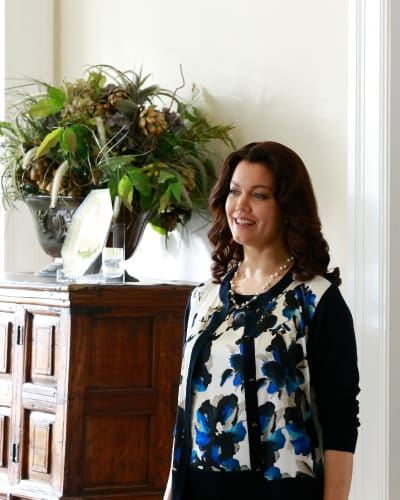 That would make for a memorable episode, but for all the wrong reasons. 
Be with us on April 13 as we review the full episode of the ABC hit. 
Missed any of the drama? Watch Scandal online right here via TV Fanatic. 
Paul Dailly is the Associate Editor for TV Fanatic. Follow him on Twitter.