That's two hours of the upcoming 2017-18 schedule filled by Fox so far.
In addition to the previous order given to drama The Gifted earlier this week, they've now given the green light to two comedies, Ghosted and LA to Vegas.
Ghosted looked like a hot commodity with the common notion being "just sign me up for anything starring Craig Robinson and Adam Scott."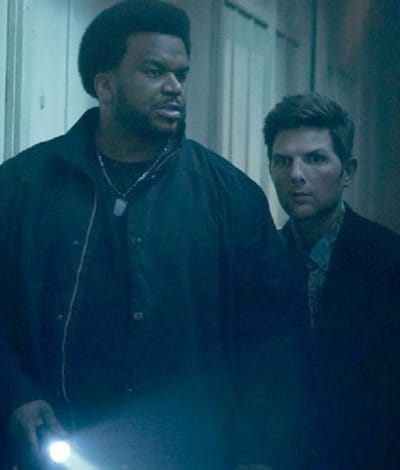 Ghosted is a paranormal spoof on The X-Files (which has also been granted a second 10-episode season).
Robinson stars as a cynic and Scott as the "true believer" as the two are hired by The Bureau Underground to look into the rampant and unexplained paranormal activity taking place in Los Angeles.
Like any true believer, Scott hiding behind Robinson in the promotional photo already tickles my funny bone. 
While searching for the cause of the rampant unexplained activity, the duo will uncover a larger mystery that could threaten the future of the human race.
Sign me up!
The timing of Ghosted should work out well, too, because it's poised to air with the return of The X-Files.
That will put the original and the spoof airing side by side on Fox, which should be a boon for the network.
Linda from HR, starring Lauren Graham, is a comedy pilot still in contention, but only if Fox ops for a third comedy pickup.
That's an unknown at this point, and although it is the leader of the pack, there are others that could make a run for the money, too. 
For now, the second pickup of the day is LA to Vegas, a workplace comedy that didn't really catch on until the cast was set.
Steve Levitan was brought in to direct, Dylan McDermott was set as the pilot (wait until you hear the setting for this to make sense) and Ed Weeks was cast as the lead when The Mindy Project set its end date.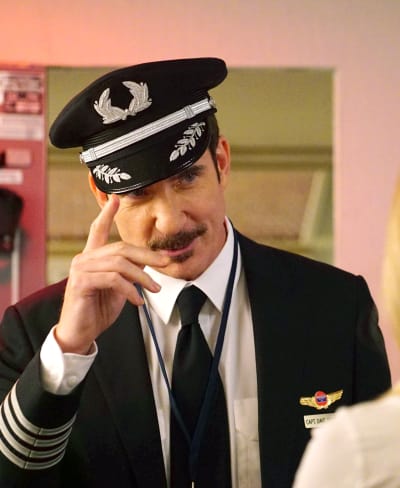 LA to Vegas is a workplace comedy set on the round-trip flight from Los Angeles to Vegas, that's right, on a plane, featuring the crew and the frequent fliers who make the journey every weekend to Sin City in the hope of hitting it big.
It's hard to imagine a more tight space for a comedy, but that might be the appeal. Some pretty crazy things can happen when you're confined.
In addition to McDermott and Weeks, Kim Matula, Nathan Lee Graham, Olivia Macklin and Peter Stormare also star.
What do you think about these two newcomers? 
Ghosted is a definite must, and the cast of LA to Vegas, as well as the unusual setting, makes it, at the very least, a tune in for the pilot (and the pilot!) series.
Carissa Pavlica is the managing editor and a staff writer for TV Fanatic. Follow her on Twitter.