9-1-1 Brings a Tsunami to Santa Monica - Watch Season 3 Trailer!
Paul Dailly at . Updated at .
9-1-1 is going there. 
The wildly popular Fox drama has dropped the official trailer for its upcoming third season, and things are about to get downright scary for the residents of Santa Monica. 
On the surface, it seems like a typical day in the sun for everyone around the pier. That is until a young couple notices something odd behind them in the ocean:
A freaking tidal wave!
Related: 9-1-1 Renewed for Season 3
9-1-1 has already proven to be one of the most addictive TV shows out there, and it looks like the producers are about to deliver a summer blockbuster-worthy premiere that will keep viewers thrilled. 
One person who is caught up in the whole scenario is Buck. Trouble seems to follow him everywhere, but he will be an asset on the frontline if he can use his skills to save some lives. 
This is assuming he can get to safety given that the tsunami is moving at a crazy pace towards the shore. 
Related: 9-1-1 Season 2 Episode 18: This Life We Choose
"Get off the beach," the young fireman yells as people scramble because, well, it's not every day a tidal wave makes a beeline for the shore. 
"An emergency is the absence of choice," Athena says in a voiceover just as things appear to have gone a little too far. 
It wouldn't be a 9-1-1 season premiere without some sort of crazy event. We had the earthquake to launch 9-1-1 Season 2, so the powers that be are all about outdoing themselves. 
Related: Fox Sets Fall Premiere Dates for 9-1-1, The Resident, and More!
The trailer certainly wants viewers to worry about Buck's safety, and while it's difficult to imagine the show offing one of its most popular characters, it really could go there.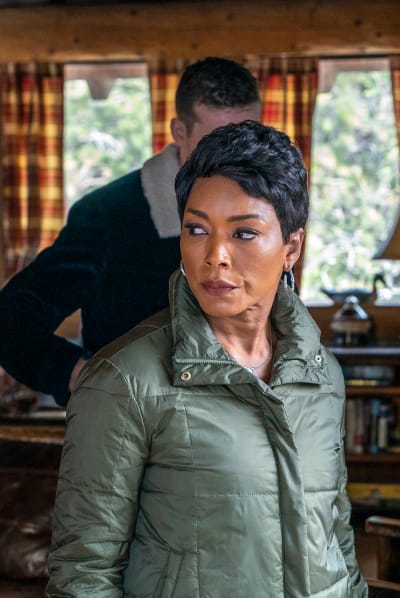 As previously reported, 9-1-1 Season 3 gets underway Monday, September 23 at 8/7c. 
Have a look at the trailer, and remember you can watch 9-1-1 online right here via TV Fanatic.