The Blacklist Season 4 Episode 20 Review: The Debt Collector

Sean McKenna at .
Can Mr. Kaplan and Red co-exist? Can there be a real truce?
The Blacklist Season 4 Episode 20 seemed to indicate that wasn't going to be possible, especially with Mr. Kaplan's resounding "No."
But should we be hopeful that things might change considering Liz's conversation with Red at the end?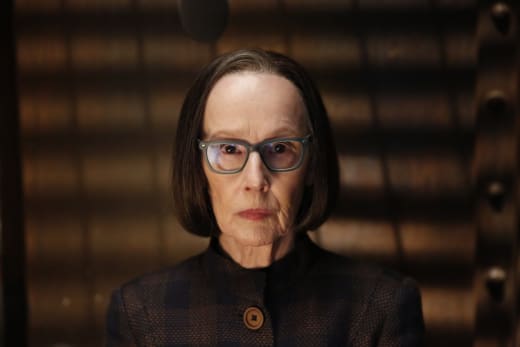 As much as I've enjoyed Mr. Kaplan on the series, it would seem like a cop out for the show to provide that "happy ending." And I don't see Red being on the losing side of the war.
Though, I can see Mr. Kaplan dropping some crazy truths before her possible end that could spin things off in a crazy new direction for The Blacklist Season 5. And that's exciting.
And I mean more than the dragged-out debate about Red being Liz's father.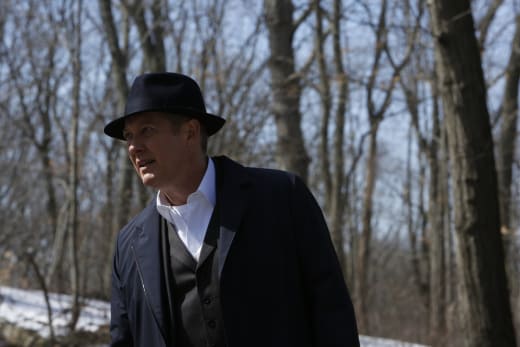 But ultimately, this was an engaging and compelling hour to lead-in to the finale.
For what initially seemed like a filler case of the week that would put the war on pause, it turned into a clever twist with Red never letting up on the battle.
Sure, it was a neat concept that Red and Mr. Kaplan would put aside their differences to protect Liz. And I liked that the person who "sent" the Debt Collector after Liz was someone from her past.
I had hoped it was someone from the earlier seasons that I would have recognized in that cool callback to the past.
Yet, the twist that it was Red the whole time was a true shocker.
Though, I did expect Liz to be much more upset that she was used as bait to lure Mr. Kaplan out.
She seemed mad, but nowhere near enough angry that she was a pawn in his game.
I get she feels conflicted over it all and just wants everyone to be friends, and maybe she's hoping that by continuing her relationship with Red, that might get him to find a truce with Mr. Kaplan.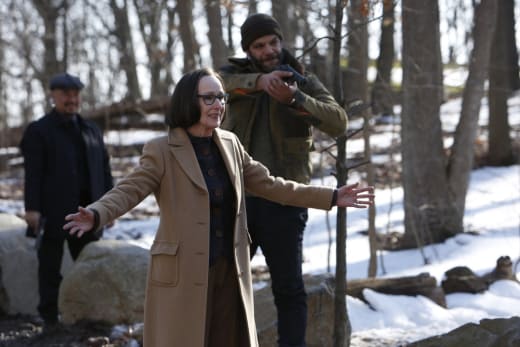 But Red's decision wasn't made in haste, and his talk with Dembe was a standout moment.
Clearly, he was unsure of what to do, hoping for the best but expecting the worst. And he wanted to give Mr. Kaplan that chance to squash the beef with him but knowing full well he might have to kill her. Again.
It also was great to see Dembe get to help him through his thought process. Dembe recognized that the whole thing needed to end, that their escalation of everything has made it all worse.
He could see that Mr. Kaplan wasn't going to back down, and he was right.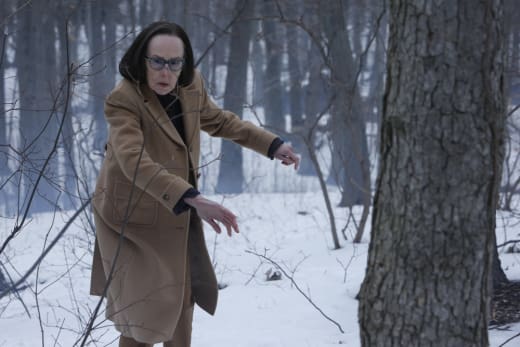 Really, it's tragic how it all came down to this in the first place.
And there's still much more backstory and hidden meanings that could add so much depth to all the relationships and story so far.
I did worry that that one sniper was going to stupidly ignore Red and take the shot on Mr. Kaplan, but I was pleased he listened to the orders.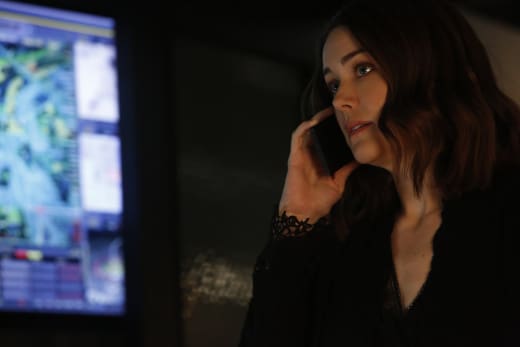 Though, man, Julian is a terrible shot. Or maybe he's just not as good from that far away?
It seemed like the target was pretty spot on, and yet maybe the wind carried the bullet a little bit away from Red?
Either way, it allowed Mr. Kaplan to escape for at least one more showdown with Red.
It also pushed Julian deep into the complex game the two major powers are playing.
I've enjoyed the arrogant and persistent character so far, and it was no surprise that he would follow Ressler to find out what's going on.
Unfortunately for him, he's missing a lot of the information involving the whole situation and simply seeing that he's trying to bring justice to all those informants and people that crossed Red.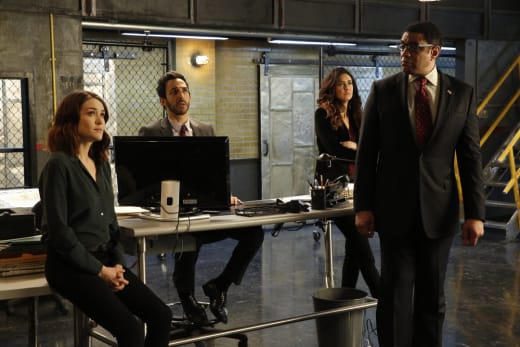 I hope he doesn't get killed weaving his way into Red's affairs, but I'm trying to think of an alternative outcome for him.
He won't have to face off against Ressler in some way, will he?
At least, let's hope he doesn't start cyberbullying anyone.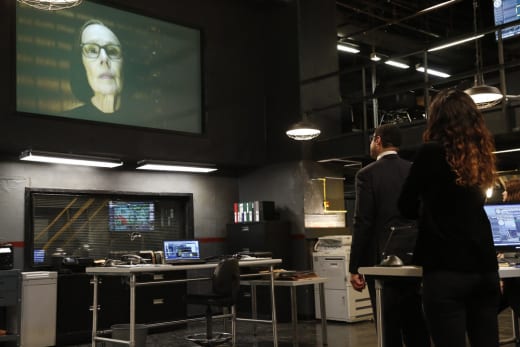 How intense was that scene where Mr. Kaplan stuck a gun in that kid's face and told him to delete the post.
Yeah, you don't mess with Mr. Kaplan.
I did think that maybe she would have expected Red was behind the whole thing, but it was obvious that her concern for Liz was her top priority.
So it made since she would drop her battle to protect the one she cared about.
It certainly made it interesting then that Red, who also cares for Liz, would use her to get to Mr. Kaplan.
This war has been an exciting and emotional ride, especially because these Red and Mr. Kaplan are two great characters. And rather than turning this hour into a waste of time, it find a cool way to play with perceptions and make it integral to the story going into the finale.
It looks like The Blacklist Season 4 will be going out with a bang.
Did you expect Red to set the whole thing up? Can there be a truce? What's in store for Mr. Kaplan and Red? Sound off below, and be sure to watch The Blacklist online at TV Fanatic!
Sean McKenna was a TV Fanatic Staff Writer. He retired in May of 2017. Follow him on Twitter.