Once Upon a Time Season 7 Episode 1 Review: Hyperion Heights
Paul Dailly at . Updated at .
Hyperion Heights is a place worth spending some time.
Once Upon a Time Season 7 Episode 1 was the reset this fantasy drama needed. There were only so many times Storybrooke could be rocked by another curse or a crazy new villain.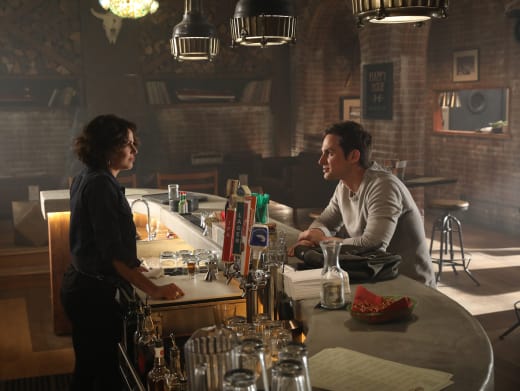 Once Upon a Time Season 6 served as a satisfying conclusion to the Storybrooke storyline, so it was the perfect opportunity to change things up and start afresh. 
In the present, Henry's life was all over the place. He was working as a cab driver and struggling to follow up the success of his first book with another one. 
Despite his qualms about Lucy showing up and claiming to be his daughter, there was apparently a part of him that wished all of it was real. Losing his wife and daughter was hard on him, and it's clear he blames himself very much.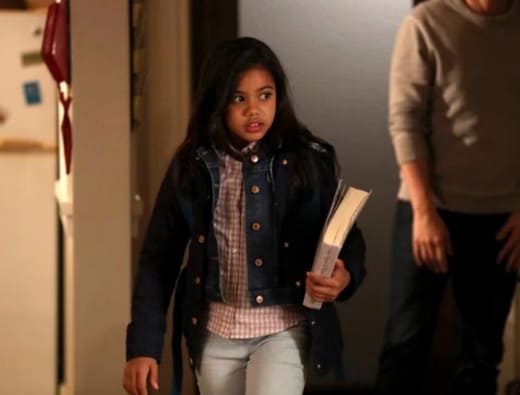 It's just a shame that all of this will be wiped away when the curse on Hyperion Heights is inevitably broken. There was a connection between him and Cinderella/Jacinda from the get-go. 
Did anyone else dig the parallels between this episode and Once Upon a Time Season 1 Episode 1? Back then, Henry showed up to tell Emma she needed to return to Storybrooke to save her family. 
When this curse is all over with, he will now know precisely how Emma felt, and it will probably bond them closer together. 
The goodbye between Henry and Regina as he headed off to find his own story was a real tearjerker, but I was happy Jared S. Gilmore was recast. I would not have been able to take that kid seriously as an adult.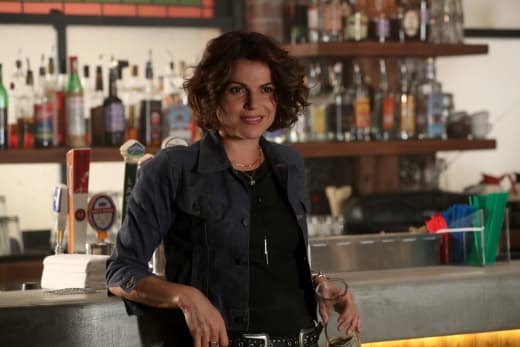 Nothing against the actor, but it does not seem that long ago we were watching him play a kid. I doubt this will be the last we have seen of Gilmore, however. 
Jacinda losing custody of Lucy to Victoria was heartbreaking. She was trying her best to make sure she kept her daughter, and it's not like she was in Roni's bar by choice. 
She had to return the laptop Lucy stole in her quest to reunite her parents, or else things could have been worse. 
For the first time in a long time, I enjoyed the backstory and the story in the present, and much of that is down to fresh and exciting take on Cinderella. 
If there were no changes to the backstory, it would mostly be a rehash of previous stories, but with Henry on his mission to write his own story, it's evident his one with Cinderella is going to be fun to watch. 
Lady Tremaine/ Victoria Belfrey is the main antagonist this time around, and Gabrielle Anwar is solid as both characters. Each of them is wicked in their own right, and it seems like she is pulling a lot of strings around town to keep things the way she wants them. 
That's not to say that the new iteration of Rumplestiltskin is in the clear. He may be playing a detective, but he's as crooked as ever, and the fact that Alice kidnapped Henry in the past makes me think Rumple could be the one who set the curse off.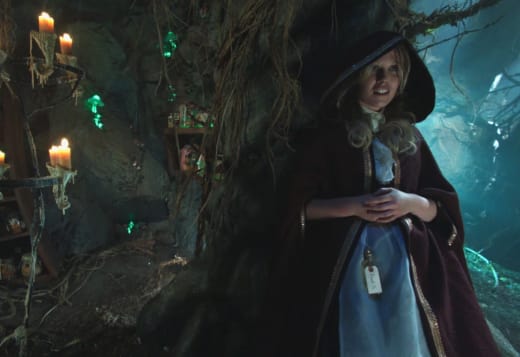 It just seems to easy to peg Lady Tremaine as the one who constructed the whole plan to unleash a curse on Hyperion Heights. That's not to say she could not be working with Rumple because we all know that character never keeps all of his eggs in one basket. 
Roni was a hoot, and it will be fun to see her spar with Victoria over the course of the season. Everyone in Hyperion Heights seems scared by Victoria because of her power and social stature. 
But, Roni is not one for giving up without a fight, and that's why it was so satisfying to see her decline Victoria's offer to buy the bar.
It's unclear what, exactly, Victoria wanted to do with the space, but I'm sure it would have involved taking one of few places the residents have to meet up and destroy it.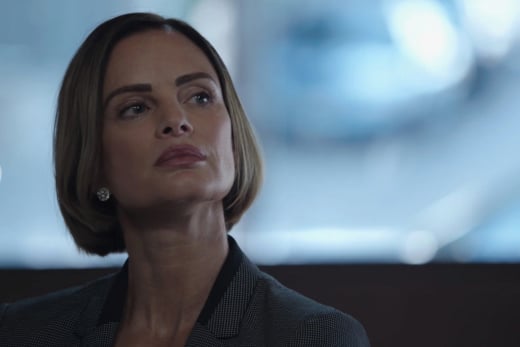 I'm not entirely sold on the character of Rogers. Some of Killian's traits were shining through, and that's why he agreed to help Henry find the car. 
However, I need to know why he is not with Emma any longer and, of course, why he's going to stay away from her when the curse breaks. If Jennifer Morrison is no longer part of the show as a regular, it makes little sense for Colin O'Donohue to stick around. 
Fans watched the love story blossom between Emma and Hook over the years, and it would be a shame to shove it to the side in favor of keeping O'Donohue around. 
"Hyperion Heights" was like a brand new show. With a new location and characters, the show is returning to its former glory. My only hope is that if this season turns out to be a success, they do not drag the stories on for dear life. 
That's why I started falling out of love with the show during Once Upon a Time Season 5. This new iteration of the series should prove to viewers whether the missteps have been a learning process. 
Other tidbits from the episode:
Adelaide Kane was excellent as both Drizella and Ivy. I would not be mad if Kane were promoted to series regular because she is a spectacular actress. From what we've seen of Ivy, it seems possible she could turn on her mother.
There was not nearly enough about Sabine. Considering Mekia Cox is a series regular, we will likely get a lot of backstory on her down the line. I want to know how she started sharing an apartment with Jacinda and Lucy. 
Did anyone else shed a tear when the Fairy Godmother had her wings clipped? It was heartbreaking. At least she did not have to worry about it for too long. 
How did Henry manage to open a portal to Storybrooke? Did he find another bean? Did he somehow send a message home to get someone to open the portal?
Over to you, Once Upon a Time Fanatics! What did you think of the premiere? Sound off below!
Remember you can watch Once Upon a Time online right here via TV Fanatic. Get caught up on all the action right now!
Once Upon a Time continues Fridays on ABC!
Paul Dailly is the Associate Editor for TV Fanatic. Follow him on Twitter.