Roswell: Do We Really NEED This Reboot?!?

Jasmine Blu at . Updated at .
In case you haven't heard the news, the CW has a "reboot" of Roswell in the works. Yes, seriously.
Roswell is a cult classic, a wonderfully addictive tale of teen aliens balancing romance, the unknown, high school, and hiding from the government.
It came out during the WB's prime when the target demographic was teens and young adults, and shows like Popular, Dawson's Creek, and Felicity reigned. Those were the days.
Roswell picked up a fan base so passionate that it was uncanceled with the help of a protest using bottles of Tabasco sauce and moved to UPN for the rest of its short run.
It had some of everything including a solid cast consisting of UnReal's Shiri Appleby, The Night Shift's Brendan Fehr, Revenge's Nick Wechsler, Grey's Anatomy's Katherine Heigl, Once Upon A Time's Emilie de Ravin, Jason Behr, Majandra Delfino, Colin Hanks, and later on Criminal Minds' Adam Rodriguez.
It's one of those shows that makes you nostalgic, so it's not surprising that it may be the latest victim of the reboot trend. It's also not surprising that it will be on the CW. It'll even be written and executive produced by Carina Adly MacKenzie. You may know her as one of the writers for The Vampire Diaries and The Originals.
Now that I have jogged your memory, let me share with you the description of this "reboot," so you can understand the fuss, and why "reboot" is in quotations:
After reluctantly returning to her tourist-trap hometown of Roswell, New Mexico, the daughter of undocumented immigrants discovers a shocking truth about her teenage crush who is now a police officer: he's an alien who has kept his unearthly abilities hidden his entire life.
She protects his secret as the two reconnect and begin to investigate his origins, but when a violent attack and long-standing government cover-up point to a greater alien presence on Earth, the politics of fear and hatred threaten to expose him and destroy their deepening romance.
Yeah, so that's...interesting.
There will never be an overwhelmingly positive response when a beloved show from the past is suddenly rebooted. There will be grumbles along the way and with good reason.
The Perks
Roswell had a decent cast of attractive people that kept viewers tuned in. It also was set in an area that doesn't get much action or attention. Offhand, In Plain Sight is the only other show to come to mind that took place in New Mexico.
Other than the mythology and the name, there was one noticeable aspect of Roswell that caused those with a critical eye to raise a brow. Despite the location, Roswell was glaringly white.
Based on the subject matter of the reboot, this would be rectified. Diversity is always a plus, right? The CW has improved on diversifying its shows and casts over the years.
If the reboot has a Latina lead, and it's done right, New Mexico's rich Latinx and Native American culture could be explored in a way the original failed to do. It would be one of the reboot's strongest selling points.
There is also something intriguing about an alien trying to keep his identity secret in this day and age where nothing is private anymore. It has been 15 years since the original ended and so much has changed, including technology.
Advanced technology and government practices would heighten the intensity and the risk of aliens being found out. The government cover-ups could be on a whole new level, and the reboot could take advantage of this time where people are wary of the government.
It also could have something to gain by not being about teens. Mature characters could mean mature storylines (though the original didn't shy away from much). An older alien could bring something different to the table, especially someone who works in law enforcement.
The CW is edgier now, and standards are lax compared to over a decade ago. That means the show could be edgier and grittier too.
Gripes
Is it even fair to call this a reboot though? It's such a loose interpretation that it may as well be another sci-fi show. Is it inspired by the books and the original TV series? Yeah, maybe, but a REBOOT? Let's not kid ourselves.
Other than it being about aliens and taking place in Roswell, what is going to be similar? From the little we know, it doesn't sound like much.
The entire concept of the show is so drastically different from both the show and the books that it barely classifies as fanfiction. The very use of the word "reboot" is a stretch.
It's another attempt at sci-fi and aliens because the last attempt didn't go over well. It's a shame too; Star-Crossed had potential. This is about tapping into a built-in fanbase by tying this reboot to the original show when there is barely a connection.
So far, the only person from the original connected to this project is executive producer, Kevin Kelly Brown.
Even if we want to consider this a reboot, we have already been saturated with remakes. There have been disastrous ones like Rush Hour. long-running ones like Hawaii Five-0, and instant hits like Lethal Weapon. There are still tons more on the way.
They have all but taken over to the point where original ideas are hard to come by, and it's tiresome.
You know what else is tiresome? Politics. People either love shows that take a realistic approach or loathe them preferring escapist television instead. Some of us enjoy both.
Unfortunately, every network wants their own spin on tackling a current event. At this rate, the trends are played out before they can even take off. Immigration policy and DACA are "in" now. There are about half a dozen new shows slated to come out either focusing on the issue or having a character representative of it.
That's just what may come out in the next year or so, that's not even touching on current shows addressing immigration already. From Chicago PD to The Fosters, there is no end in sight to the topic (like most current/social issues) being explored.
The increase in representation is appreciated when done well, but there is something to be said about dwindling escapist television. Escapist scripted television is the equivalent of a unicorn – hard to come by.
This reboot with a political slant has the potential to backfire. If you're like me, you don't mind watching something that explores mainstream political issues as long as it's handled well. But will it be handled well?
A Roswell reboot will already have fans on edge simply by being a remake of a cult favorite. It will have its work cut out being a genre show on The CW. Now, they'll be throwing in a polarizing political issue, too.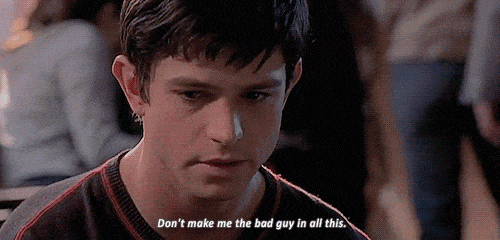 The CW has awesome shows. The network does well for itself, especially when they stay within their niche. It continues to provide hits and quality programming, and its latest hit, ironically another reboot, Dynasty, is pure, soapy fun. But the network is not without its flaws.
The CW is not the first network to come to mind when it comes to addressing current events or social issues with aplomb. Jane the Virgin is the closest the network comes to having a show tackle real-world issues thoughtfully. To the CW's credit, they are making a shift, and shows like Valor are certainly helping.
But many of their shows have been tone-deaf, at best, when dealing with race, sexuality, or any number of hot-button issues.
The Vampire Diaries had fans bickering for years about some of its racial undertones, particularly around Bonnie Bennett, and The 100 had more than its share of controversy regarding race and sexuality.
That's with those issues being in the background. Can CW pull off a show with delicate issues like immigration when half of its premise pertains to it? We look to them for love-triangles, superheroes, and supernaturals. They're great for colorful drama, soapy goodness, and pretty people, but current events? I don't know.
If the DACA angle falls to the wayside in favor of love- triangles and other staples of the network, it's going to be problematic. If it's not handled sensitively and thoughtfully it's going to be problematic. If it's covered too much or not enough it risks appearing exploitive or alienating a demographic.
It's risky. It's a topic that would require the show to tread carefully or not at all. Especially knowing that a dozen other shows will or already have covered the topic better, and that's what the reboot will be competing with, genre or not.
Then there is the good old, "don't mess with a classic.: You know what Roswellians would love? A revival. Are Max and Liz still happily married? What's the status of Maria and Michael's relationship? Is Isabel happy? Roswell gave us closure during the finale, but who wouldn't give for an update?
There is no revival, and there is nothing familiar about the reboot. There is nothing to appeal to the original fanbase, but the hope is to build a series around that same fanbase.
For longtime fans of the show, the idea of a reboot is bound to hit a nerve when the premise is so far off from what they knew. In addition to that, it's grating that Roswell's Majandra Delfino and Brendan Fehr have been working to get their own Roswell inspired project, Baron and Toluca, picked up for a while now.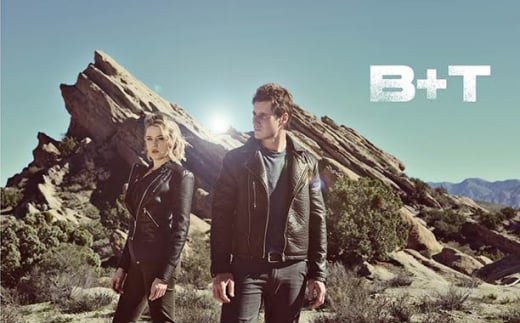 Can we at least have both? I would happily accept both.
Do we need a Roswell reboot? Better yet, will it be worth watching?
It's too early to say. It doesn't sound like a reboot at all, and I don't know about you, but that has me a little salty. That being said, in the event that CW gives it the OK, I would give it a shot. For better or for worse, it has my attention.
It's not fair to prematurely judge a concept that has barely made it out of the writing room, but I would be lying if I didn't say this news has me wary. Roswell was and still is a fan – favorite.
We've been teased with the possibility of a reboot only to discover that the tidbits we know are alien from the show we know and love.
The aliens and illegal aliens parallels sound too on the nose. It feels redundant. The Gifted has already excelled as a sci-fi/supernatural series using mutants as a catchall allegory for whichever social issue comes to mind.
There was an escapist quality to the original that can't be matched with a remake that intends to focus on issues that plague the news daily and have spilled into entertainment as well.
The biggest pitfall, however, is the reboot being compared to the original. If news broke that CW was trying their hand at another alien show that would've been fine, but claiming that it's a Roswell reboot? Expectations and scrutiny will be high. That tends to be the case when someone meddles with a beloved series.
The concept could be interesting if done right. Carina Adly MacKenzie has had success before, and a woman at the helm is nothing to sniff at, so I can't begrudge her such an accomplishment.
Until I see how this pans out though, I reserve the right to be skeptical. Ironic considering the show called for all to "believe," but it's the best I can do.
Alright Roswellians, I'm off to stress eat popcorn with Tobasco sauce and listen to Dido. Are you excited about a reboot? Are you leery? Does it sound like something you would watch? Hit the comments below!
Jasmine Blu is a senior staff writer for TV Fanatic. Follow her on Twitter.