Once Upon a Time Season 7 Episode 10 Review: The Eighth Witch
Paul Dailly at . Updated at .
The return of Zelena. The true villain(s) revealed. A crazy ending. 
Once Upon a Time Season 7 Episode 10 had it all. It was what we've all been waiting for from the ABC series since the controversial decision to reboot was made. 
Maybe I'm just a sucker for witches in general but making the true villains a coven of witches was a stroke of genius, and I cannot wait to see who else takes up residence in those The Handmaid's Tale-esque robes. 
Gothel played the long con with Drizella, and it was great. If you watch Once Upon a Time online, you will already know that Drizella thought she was the puppet master, so seeing the reaction on her face when Anastasia stole her powers was everything and then some. 
Drizella's sudden hatred for her family has never been fully realized, but she proved she was willing to go to any lengths to take out Anastasia. 
It's just a shame that Drizella let her mommy issues get in the way. I would love to be a fly on the wall for the crazy times the mother and daughter are going to have from that well.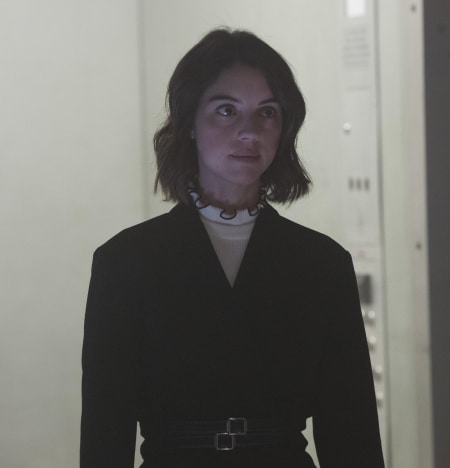 I'm glad Drizella survived the fall because the emphasis on the fall made it seem like she was falling all the way to her death. What's interesting about the villain being out-villained is that it presents a redemption arc for Drizella. 
It's obvious OUAT is going in that direction. 
Nevertheless, Adelaide Kane is a breath of fresh air, so the more time she gets to stick around Hyperion Heights, the better. There's also that chemistry she's got going with Henry. 
Wouldn't it be great if Henry's relationship with Ella and father status to Lucy turned out to be a bad dream? It's difficult to care for either member of Henry's family because they've not been fully fleshed out. 
They've both appeared as one-dimensional characters, and there seems to be minimal scope for improvement. Henry is smart, but I thought he would have had a better plan before he was poisoned in the other realm. 
Watching Regina battle with her emotions over whether to cast the curse was heartbreaking. She's come a long way from her days as the Evil Queen. But anybody in her situation would have gone through with the curse. It's not like anybody died to make it happen. Poor Henry could have died a grisly death. 
Regina was not selfish in any way, and Wish Hook agreeing with her solidified that. The initial pushback from Zelena was expected, but it was great that they were all in agreement by the end of the flashback events that the cursed route was the best one to follow. 
Regina tracking down Kelly aka Zelena was expected, but I found it hilarious that Zelena's curse was her working as a pedal trainer. These cursed personas are not supposed to be pleasant. 
Then there was Zelena, who was only too happy to keep up the charade because she felt a sense of belonging. She was perfectly prepared to marry a man even if it was a curse saying she had to spend all of eternity with him. 
It's amazing how much Zelena has softened up from her wicked ways on Once Upon a Time Season 3. It's a shame Rebecca Mader is not a series regular because she's one of the best characters in the history of the series.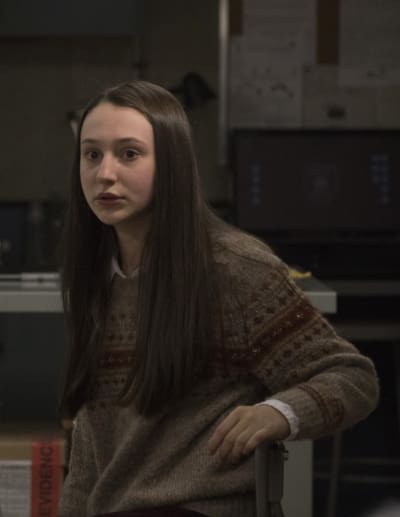 Did anyone else question why Drizella never batted an eyelid at Henry and Regina's random trip out of town? It makes me think Drizella knew Regina would turn to Zelena and bring her back to town. 
You can never have too many witches it seems, and they are hard to come by in Hyperion Heights. Maybe Drizella was under the impression she could siphon all of their magic when they returned. 
Did anyone else call the Robin/Alice pairing the moment Robin spoke about warning her significant other? This added another layer to the character of Alice aka Tilly. 
Tilly has been snooping around and keeping her eggs in more than one basket because she knows she wants to be on the right side of any war that's coming. 
Now that we know the truth about the witches, it's clear the final episodes of the season are going to center on a war of the witches as they all fight to control everyone in the cursed city. 
Was anyone else glad Henry believing failed to wake Lucy up? It would have been far too easy to have the book reading wake the kid up. It's the type of storyline that requires some surprises along the way, and it's really starting to deliver. 
"The Eighth Witch" was a vintage hour of Once Upon a Time. It's rare nowadays that this show can shock the audience, but this should hopefully be the first of many good installments. 
Over to you, Once Upon a Time Fanatics. 
What did you think of all the action?
Sound off below!
Paul Dailly is the Associate Editor for TV Fanatic. Follow him on X.