9-1-1 Season 1 Episode 5 Review: Point of Origin

Stacy Glanzman at . Updated at .
Poor Bobby. 
We knew it was going to be bad, but that was even worse than we could have imagined. 
The tragedy of 9-1-1 Season 1 Episode 5 explains why he's so closed off from his coworkers, and why he takes each save and loss so personally.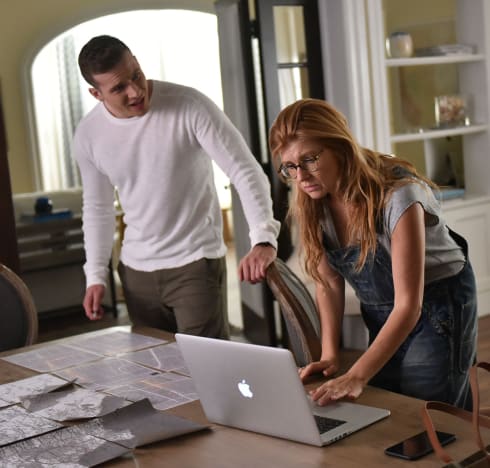 His addiction to drugs and alcohol started before he lost his family, so that wasn't the catalyst, but it's not hard to see why he still struggles with it. 
It's hard enough to stay sober when you have a good support system, but all he has is his priest until he starts letting some people in and opens up about his past. 
He reached out for help after his bender, but now that Hen is starting to break down his walls, the healing can begin. 
She said he's the best boss she's ever had, and we've witnessed him in action enough to know that he's excellent at his job. It would be a shame if he lost that, too, after losing so much already. 
148 people died in that fire including...I killed them. My own kids, my own family. I murdered them in their sleep. Choked them on smoke and I burned their little bodies.

Bobby
It's hard to imagine how anyone copes with feeling responsible for the death of his family along with 140 other people. His way is to be out there every day saving as many lives as he can. In his mind, he'll probably never be able to make up for the lives that he lost, but now we know why keeps track of those he saves in that notebook. 
Hopefully, someday he'll be able to find peace, and maybe even have a shot at happiness again.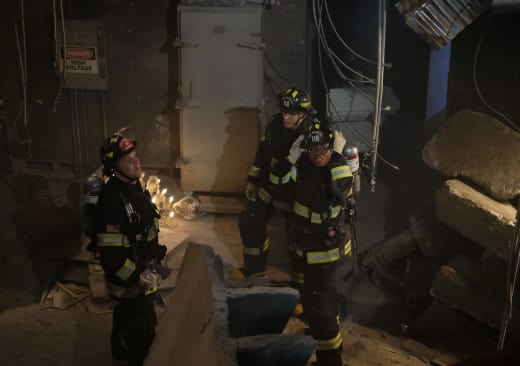 In happier news, Abby finally got to meet Buck!
The situation surrounding it wasn't very pleasant, but since her mom was found safe and sound we can call it a win. It was pretty funny when he initially mistook Carla for Abby. They've been talking long enough that I'm surprised he didn't at least ask for a picture. It would have been only fair; she knew what he looked like. 
There was no talk about putting her mom in a nursing home, but she did mention that her brother was trying to get a flight home, so it's possible that conversation will be revisited. 
It's not what Abby wants, so I hope he doesn't use this scare to guilt her into it. She's still in a position where she can take care of her mother. She just needs to get those indoor locks installed and remember to use them. 
Still, just because Abby's mom was found safe this time doesn't mean something like this can't happen again with worse results, and the decision could start to weigh on her. 
Buck: That is the most amount of time I have ever spent with a woman I want to have sex with, without actually having sex with her.
Abby: My mom?
Buck: It's that nightdress. It's so hot.
Speaking of addiction, Buck is very proud of himself for resisting temptation (a little too proud when it comes to Abby's mom). 
He still managed to find a loophole in the system they set up. 
If they're genuinely trying to stay friends, they're embarking on a dangerous slope with the phone sex. Here's hoping they stay the course for awhile and don't get together too soon. I like the chemistry that's developing, but it shouldn't be rushed. 
Maybe Bobby and Buck can be each other's sponsors. Whenever one of them can't resist a drink or a random hook up, they could call each other to talk them out of it. 
Abby didn't just meet Buck, she also met Athena, which is a step in the right direction since we need her interacting more with the cast, and we know she can't see Buck. Maybe they'll find an opportunity for her and Athena to develop a friendship.
It's not like Athena has anything better to do while on suspension.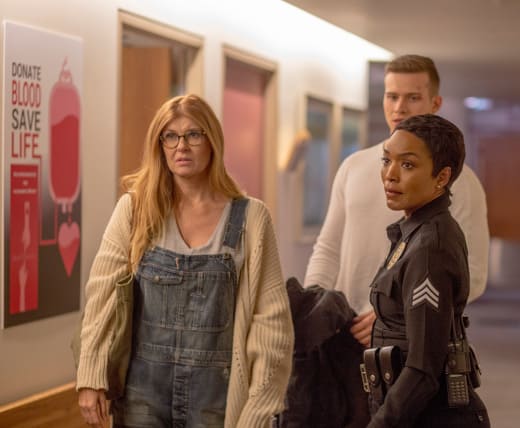 Athena has Hen, but Hen is currently preoccupied, as well. What will she decide to do? 
She's apparently leaning towards helping her ex get parole, but her wife doesn't appear to be on board with that decision. I wonder what her ex did to land herself in prison in the first place?
It's never easy getting over a first love, and she told Athena she feels like she owes her something. Could Hen have been involved with something illegal, too, and her ex took full responsibility? It's unclear if whatever landed her in prison happened while they were still together, but that's the feeling I get. 
Maybe if Hen speaks at the parole hearing, she'll feel her debt is paid, and they can all move on with their lives. But, being that this is a drama, that's probably not going to happen, especially considering there is a kid involved. 
What do you guys think? 
Will Hen speak at the parole hearing on her ex's behalf? 
Will Abby and Buck be able to stick to their phone rule? 
If you missed any of the action, you can watch 9-1-1 online and catch up!
Stacy Glanzman was a staff writer for TV Fanatic. She retired in March, 2019.