Once Upon a Time Season 7 Episode 14 Review: The Girl in the Tower
Paul Dailly at . Updated at .
Just when it seemed like the flame had gone out on Once Upon a Time, it reignited in a big way and pulled me right back. 
If you were looking for more insight into Alice/Tilly, then Once Upon a Time Season 7 Episode 14 was likely one of your favorite episodes of the season. 
With revelation after revelation being thrown at us, it was difficult to keep up to speed with what, exactly, was happening.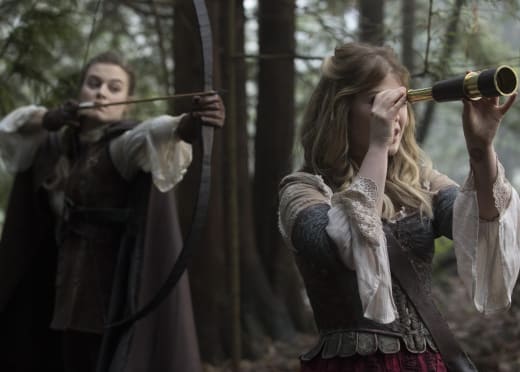 Can I just go ahead and say that Alice and Robin are my new favorite Once Upon a Time couple? The scenes with them meeting in The Other Real and Hyperion Heights were executed really well. 
What I loved the most about The Other Realm narrative was that we finally got to know more about Robin, and boy, she's a crafty individual. 
Robin: Who are you? Who sent you?
Alice: Nobody sent me. I just wanted to see my papa.
Robin: And why are you lurking?
Alice: Because his heart is poisoned, if I got any closer, he'd die.
Robin: You're Alice. Nook's kid.
Alice: Nook?
Robin: New Hook. It's a thing that my mom in it ... you know what, it doesn't matter. Wow, so you're the girl in the tower.
Alice: I got out of that tower years ago.
Robin: So, I heard. I thought Henry and Ella left you in Wonderland looking for a cure for your father.
Alice: Well, he did, but I failed.
Robin: I'm sorry. I know he misses you.
Alice: How do you know my papa?
Robin: I'm a part of the team. You know, my mom and aunts, your dad, a bunch of other people I don't really know. Kind of new here. Name's Robin.
Alice: New Robin? So, Nobin?
Robin: Yeah, don't call me that,

I got excited a little when I got to see the Bug, but then I found out that Emma Swan was nowhere in sight because Robin thought she looked better behind the wheel, so she helped herself to it. 
Related: Once Upon a Time Series Finale: Jennifer Morrison & More Return!
Obviously, there are a lot more layers to the Alice/Robin relationship than we know at this stage, but the first impressions were encouraging. 
It's easy to see why the two bonded. Alice had a sheltered life because she was kept in the tower for all of those years, while Robin was out in the real world with smartphones and building a life for herself. 
What also struck a chord with me was the fact that Robin was so intent on following through with her father's legacy. While that went against her budding relationship with Alice, it led to the revelation that shocked me to the core: Alice has powers. 
It makes sense, yes, but it never in a million years crossed my mind that she would be able to do anything substantial with them. 
I liked that we finally got to find out why that Troll was crouched over in Hyperion Heights. All it will take is True Love's Kiss between Tilly and Margot to break their curse, and then they can live happily ever after. 
Let's face it: There are no happily ever afters on this show. There are short-term solutions for storyline purposes, but given that we are entering the final episodes of the series, let's hope some of these endings stick. 
My heart broke for Tilly when she struggled to remember where she was around the time the blind baker was murdered, but someone is legit out there trying to make her look sketch. 
We need more answers, but at least the wheels are in motion for Tilly to get something in the way of a happy ending. 
Related: Once Upon a Time: Returning to Storybrooke?
Then there was all of the mind-numbing drama between Facilier and Regina. I can't be the only one who finds them to be the worst pairing in the history of the series. 
I get that nothing is official, but Regina is playing with fire, and it shocked me that she allowed Lucy to put herself so brazenly in danger. 
Lucy does not have the same skillset her father does because who would leave a piece of evidence behind for the villains to find? 
Going forward, Regina needs to be more tactile about the operation, but that's if she even presses on with it. Facilier wants her to believe there could be happiness in her future, but I'm not so sure he's telling her the truth about the cards.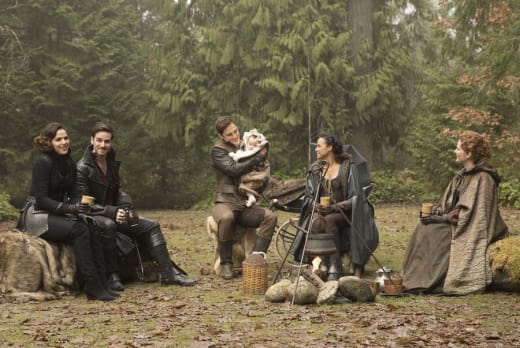 Then there's his whole speech about taking down the person who holds the dagger. 
There's every reason to believe the villain was opening up to Regina to see if she gave away the real person who has it in the event she was in the know. 
Then there's Ivy, who is some victory lap apologizing for her sins. Maybe she binged My Name Is Earl or something.
She may really be remorseful about what has happened, and there seems to be a whole lot of feelings between her and Henry.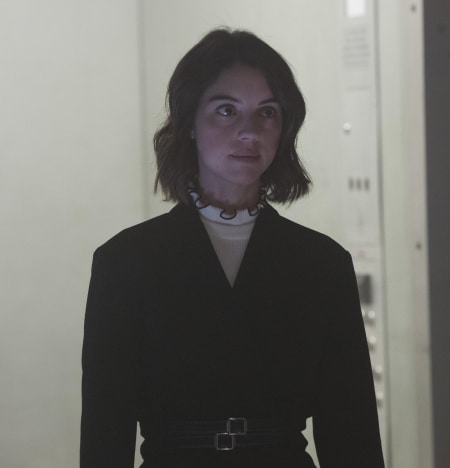 Will she get a happy ending? I'm not sure she deserves one, but she has tried to turn her life around of late. 
"The Girl In the Tower" was a decent episode of this ABC drama series. The supporting storylines need some fine-tuning to make them believable, but we'll see what happens in future installments. 
Other tidbits from the episode: 
Everyone in Hyperion Heights saying they did not know who Tilly was upset me. She was essentially invisible in her own environment. 
Can we please give Rebecca Mader something other to do than crash Regina's dates? 
Margot is reading Alice in Wonderland while Tilly is reading Robin Hood. They are just too cute for words. 
When will Emma stop by to get her car back? How the heck is she traveling around? 
Okay, Once Upon a Time Fanatics. What did you think of the latest installment?
Hit the comments below. 
Remember you can watch Once Upon a Time online right here via TV Fanatic. Get caught up on all the action right now!
Once Upon a Time continues Fridays on ABC! 
Paul Dailly is the Associate Editor for TV Fanatic. Follow him on Twitter.