Grey's Anatomy Round Table: High Praise for April and Eli!

Jasmine Blu at .
It was a quiet, introspective hour of our favorite medical drama. 
On Grey's Anatomy Season 14 Episode 17, Meredith met Nick Mars (Scott Speedman), and it stoked something in her she hasn't felt in a long time. 
Elsewhere, Owen and Teddy tried to rekindle their relationship and take it to new heights, but it backfired. With the help of a dying rabbi, April made a breakthrough. 
Join TV Fanatics Stacy Glanzman, Paul Dailly, and Jasmine Blu for a thorough discussion. 
What was your first impression of Dr. Nick Mars? Did you enjoy the chemistry between Meredith and Nick?
Stacy: I really liked him. He made a great first impression and has already built a rapport with Meredith. There's an easy chemistry between them that doesn't feel forced at all. I'd like to see him stick around and see if something develops between them, as long as it's not too rushed.
Paul: He was great. He and Meredith definitely shared some chemistry, and I agree that it didn't feel forced. Nick living so far away presents a big obstacle. He looks after his niece and something tells me he's not the type who is just going to uproot his life and move to Seattle.
Related: Grey's Anatomy Review: Pretty Please, Can We Keep Him? 
Jasmine: I adored him. He was so charming, humble, and sweet. Their chemistry was out of this world, and their scenes were enthralling. I agree, there was nothing forced about the two of them.
I don't know, Paul, he's a transplant doctor, so he gets to travel all of the time anyway. They could have a long-distance sort of thing at first. They both have such full, busy lives, I think they could swing it!
Should Scott Speedman become a series regular or at least a recurring character?
Stacy: For now, I'd like to see him become a recurring character. As I said, I don't want the writers to rush anything, so having him pop up periodically and let things develop slowly would be better.
Paul: I would like to see him as a series regular, but I doubt it will happen.
Jasmine: I would love to see him eventually become a series regular. It felt like they were testing the water to see how fans would respond to him. It has been overwhelmingly positive, so bring it on!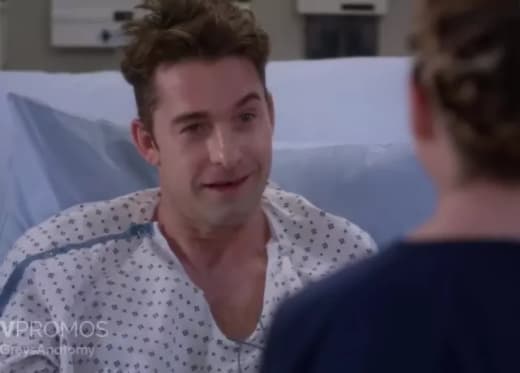 April finally had a bittersweet breakthrough thanks to Eli. On a scale of 1-10, how would you rate the resolution to this arc?
Stacy: 10! I loved every single moment between April and Eli. I think between Tom and Eli, it's helping her to get perspectives from people who are relative strangers.
In this case, watching a man who has dedicated his life to his religion and still hasn't lost faith despite the fact that he was dying from a stroke of bad luck was an incredibly sad, but perfect resolution to the arc.
Related: Grey's Anatomy Review: Old Scars, Future Hearts
Paul: 10. It was poignant, and the whole storyline with Eli had me close to tears.
Jasmine: 10 for me as well. Their scenes together were so moving. I couldn't tear my eyes away. This arc has impressed me beyond measure, and deep down, in the place my feelings are held hostage, I was ready to bawl my eyes out.
Is Sarah Drew going out with a bang? Have you been impressed with her performance so far?
Stacy: She really is. She's been knocking it out of the park with this crisis of faith arc. April was never one of my favorite characters, but I'm a little mad at the writers for making me like her more than I ever have right before kicking her off the show. She is getting quite the send-off, and I hope Arizona does too.
Paul: I agree. Her acting is phenomenal. April has been such a big part of the series over the last decade, so I'm glad she's being given fresh storylines before her exit.
Jasmine: I couldn't have said it better, Stacy. This arc has been incredible, and Sarah Drew's performance has been amazing. I'm a bit miffed that April has grown on me after damn near ten years, and she'll be leaving now.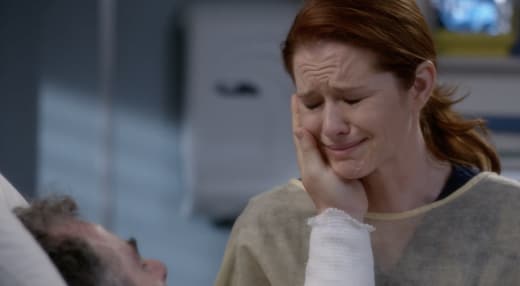 Owen and Teddy got together, but it didn't end on a positive note. Do you think Teddy was right to call it quits?
Stacy: This was the one weak storyline in an otherwise fantastic episode. Owen handled the whole situation poorly. He should have been honest and upfront with Teddy as soon as he got there.
No one wants to hear a guy tell her he loves her one day after sleeping with his ex-wife. If he had an epiphany that he loved her and couldn't wait to get on a plane to tell her, he should have given the whole story of how he got there before sleeping with her.
Related: Grey's Anatomy Round Table: Will Owen Finally Find Happiness?!
So yes, I understand why she called it quits, though I imagine he'll apologize for handling it wrong, and they'll find their way back to each other.
Paul: I agree with Stacy. Owen should have been straight up about his realization. How does he expect Teddy to take him seriously if he's leaving things out about what led him to hotfoot it to Germany?
Jasmine: I was so freaking disappointed in him. I couldn't enjoy it when they hooked up because he went straight to love declarations and sexytimes without talking.
Related: Station 19 Review: Meet the Crew
I thought they would be a decent couple after all of these years, but I agreed with Teddy when she started in on him. I love Owen, but Teddy deserves better.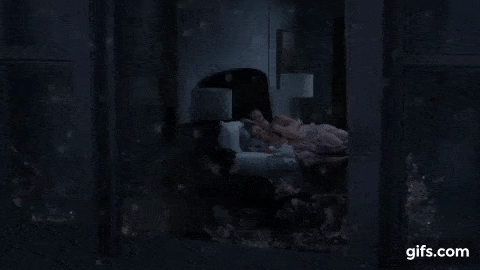 Do you have a favorite scene, quote, or any stray observation?
Stacy: I loved Eli referring to the New Testament as "the sequel." That cracked me up.
Paul: Eli's death scene was heartbreaking, but the acting from both actors in the scene was something you would expect to be nominated for all of the awards.
Jasmine: Yeah, Eli was a great character overall, and I enjoyed him. The scenes between him and April were poignant. I keep saying it, and it may come across like I'm exaggerating or being hyperbolic, but Sarah Drew deserves some award recognition or a nomination at least after this season.
Related: Get Great Selection of New & Classic Movies with the Lifetime Movie Club via Prime Video Channels!  
Also, any time Scott Speedman smiled. I know he has been in a ton of things over the years, but there was this bashful quality to Nick that took me back to those Felicity days, and I'm a sucker for nostalgia.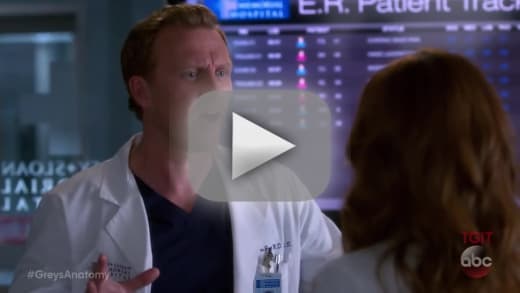 It's your turn, Grey's Fanatics! Do you agree with our humble round table? Do you want more Scott Speedman? Are you blown away by Sarah Drew?
Let us know in the comments below!
If you need a refresher, you can watch Grey's Anatomy online here via TV Fanatic.
An all-new Grey's Anatomy returns on April. 5!
Jasmine Blu is a senior staff writer for TV Fanatic. Follow her on Twitter.