Ellen Pompeo Drags Roseanne Barr: She Never Deserved a Second Chance!
Paul Dailly at . Updated at .
Ellen Pompeo is the star of ABC's Grey's Anatomy.
The actress opened up about the network's decision to cancel Roseanne following the lead actress making racist comments about the former aide of Barack Obama, Valerie Jarrett. 
"And the teaching moment begins with 'when someone shows you who they are.. believe them.' She is exactly who we thought she was," the popular actress said in response to an article about Jarrett learning about the racist remark lobbed her way by Barr.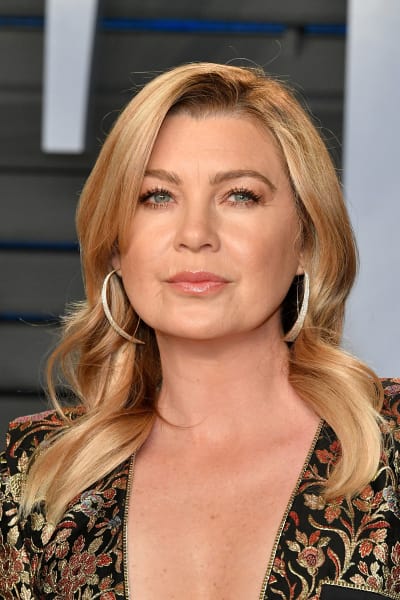 "I don't care what the ratings were," Pompeo continued in her epic statement against Barr. "She never deserved a second chance in my opinion. But glad Channing got to give her what she deserves."
The "second chance" Pompeo is referring to is likely the show returning to the air after a 20-year hiatus. 
Related: Roseanne Canceled at ABC!
Barr tweeted about Jarrett on Tuesday morning, comparing her to an ape, and it immediately cast a dark cloud over her show's future. 
Despite apologizing to Jarrett hours later, ABC president Channing Dungey decided to put an end to Roseanne. 
"Roseanne's Twitter statement is abhorrent, repugnant and inconsistent with our values, and we have decided to cancel her show," said Dungey, confirming the show was over. 
Roseanne subsequently apologized to the "hardworking people" who lost their jobs because of the show's cancellation. 
Related: Ambien Fires Back at Roseanne: Racism Is Not a Side Effect!
But she then went on the attack, commenting on reactions from the cast and crew of the show, and retweeting hate-filled messages aimed at them. 
In a surprising twist in the tale, she went after the pharmaceutical company that produces Ambien in the U.S. and said that she was "Ambien tweeting," whatever that is. 
The pharmaceutical company did not accept liability and fired back with the following:
"People of all races, religions, and nationalities work at Sanofi every day to improve the lives of people around the world. While all pharmaceutical treatments have side effects, racism is not a known side effect of any Sanofi medication."
Oh yes, there are more layers being peeled back on Roseanne Barred Gate by the minute. 
What do you think about all of this? Is Ellen Pompeo right?
Hit the comments below.
Paul Dailly is the Associate Editor for TV Fanatic. Follow him on Twitter.