Big Brother: Kaitlyn's Boyfriend Reacts to Her Controversial Behavior
Paul Dailly at .
We think it's fair to say that Kaitlyn Herman has been one of the more controversial contestants on Big Brother Season 20. 
The life coach entered the Big Brother house in back in June and has been condemned by fans for racist comments, as well as her flirty nature. 
She cried when she caught Faysal Shafaat in bed with her friend, Haleigh Broucher, and has even been seen getting close to both Tyler Crispen and Brett Robinson.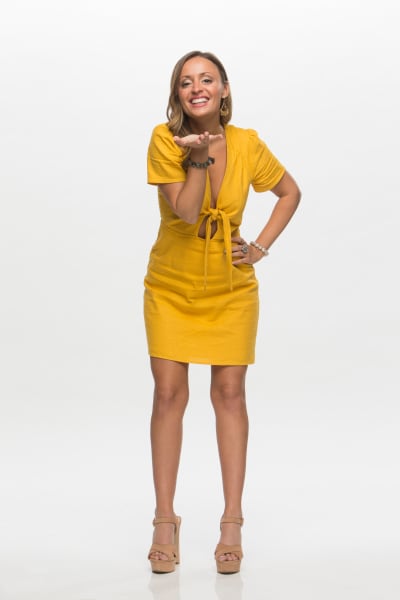 While we know that Big Brother is generally a game about deception as you try to lure your fellow houseguests into a false sense of security before sending them out the door, the big issue with Kaitlyn's behavior is that she has a boyfriend at home. 
Her boyfriend is a singer named Joe Pincus, who goes by the stage name Aire Atlantica, and it sure sounds like her behavior has caused some issues in her personal life. 
Related: Big Brother: CBS Respons to Racism, Sexual Assault Accusations
Earlier this week, a Twitter user claiming to be Joe's sister tweeted the following:
"I'm aireatlantica's sister and Kaitlyn's former friend. Stop tweeting at him. We are all aware of her psycho and out of character antics."
"Trust me, he can and WILL do much better than her and doesn't need anyone's pity. If you want to support him, follow and share his music."
That's a rather damning statement, and it sent fans into overdrive as they tried to confirm whether this person was in any way associated to either Herman or Pincus. 
Joe confirmed on Wednesday that the Twitter user was, indeed, his sibling and he opened up about his thoughts on the way Kaitlyn has been acting in the game. 
"I tried to stay silent but clearly that isn't an option as I've been overwhelmed with the volume of everything on TV and social media," he wrote.
"I've been trying to separate myself from the show and the situation as much as possible. I did indeed request (not demand) for me 'show release' to be pulled, and that is still to be determined (I'm aware people in past seasons have done this)."
Related: Get CBS All Access via Prime Video Channels for Hit Shows, Exclusive Originals & Live TV!  
"All other accounts reporting 'insider info' are lying to you or twisting a story (aside from my sister's tweet yesterday)."
Won't be saying anything else on this – I'll be focusing on my family and friends, wellbeing and my music. Thanks to the people who have been passing my songs around and not pushing a false narrative, and good luck to all the contestants in the game."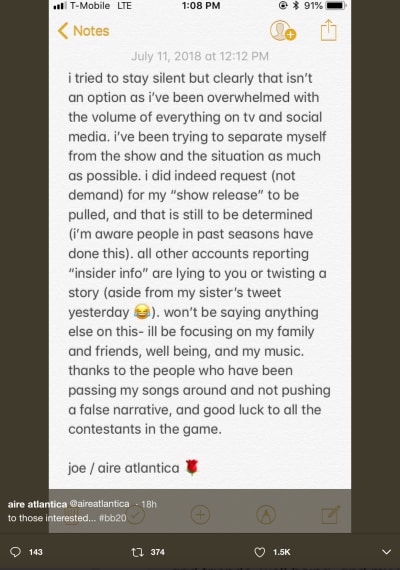 What Joe is likely referring to is a release that allows Kaitlyn to talk about him in the house. Big Brother has a live feed that broadcasts 24/7, so it makes sense that CBS would want to be protected if someone was not happy about what was said about them.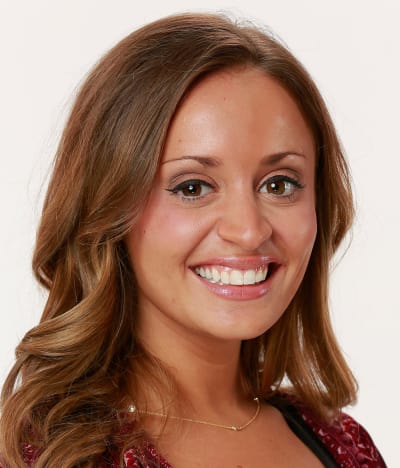 It certainly sounds like Kaitlyn will be emerging from the game without a boyfriend based on the wording of both of these statements. 
Kaitlyn was also shown on the live feed writing "I would drop everything for you," and, "I want to kiss you," on Tyler's arm as they lay in bed together. 
It's not difficult to understand why Joe and his family want to distance themselves from Kaitlyn, but the more interesting development will occur when Kaitlyn leaves the house. 
If you're keeping check at home, Kaitlyn is the current Head of Household, and she recently fell under Tyler's spell when he told her that fellow ally, Swaggy C was bad mouthing her.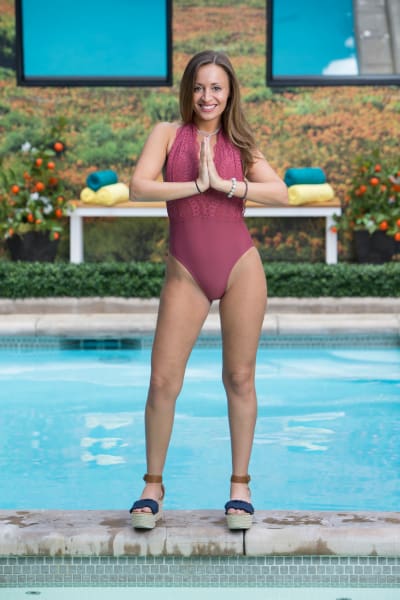 On Wednesday's episode, Kaitlyn backdoored Swaggy by putting him on the block alongside Winston, confirming to her alliance that she was done with them. 
On the feeds just hours ago, Kaitlyn started to unravel the fact that Tyler has been telling her what to do throughout her reign as HOH, and that could prove problematic as we head into Thursday's vote. 
Related: TV Ratings Report: Big Brother Return Tops Night
The way things stand, there is very likely going to be a tie in the voting and Kaitlyn will be the one to break the tie. It's hard to imagine her going back on her plan because she's been so open about it all along. 
It could win her some favor with her former allies if she were to go back on her word and keep Swaggy safe. 
Alas, we'll find out Thursday night when the eviction plays out live!
What do you think of this, Big Brother Fanatics?
Is Kaitlyn playing the game or have her actions crossed the line?
Hit the comments below. 
Paul Dailly is the Associate Editor for TV Fanatic. Follow him on Twitter.