Criminal Minds Season 14 Episode 2 Review: Starter Home
Dale McGarrigle at .
The BAU was back to its freaky normal.
Mummies. It had to be mummies on Criminal Minds Season 14 Episode 2.
But, before dissecting the latest gruesomeness, I'd like to propose another Criminal Minds spinoff. Maybe this one will make it more than two seasons.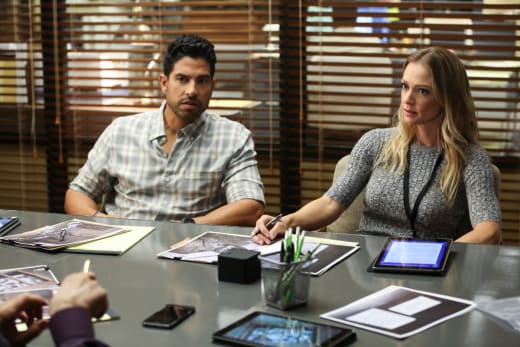 Rossi and Krystall remarry and buy a bed-and-breakfast in upstate New York. He would be the chef, while she could be the hostess. Surround them with a wacky staff. Different name guest stars currently without TV gigs show up each week looking for a second chance at love. Call it Love Lodge.
Or David could solve mysteries in between penning new books, with the help of the eccentric locals butchering native accents. Call it Murder, He Wrote.
Hey, it's reboot season after all. Why not?
Related: Criminal Minds Season 14 Episode 1 Review: 300
Anyway, it was good to see that Rossi and Krystall are giving their relationship another try, even if it's totally on the down low. They are a cute couple who fit together well.
I'm in favor of any excuse to get Gail O'Grady back on my screen, even if TV hasn't treated her properly since NYPD Blue. 
Imagine they had to sneak around for fear of what those closest to them would think. Rossi didn't want the input he would get especially from his female coworkers.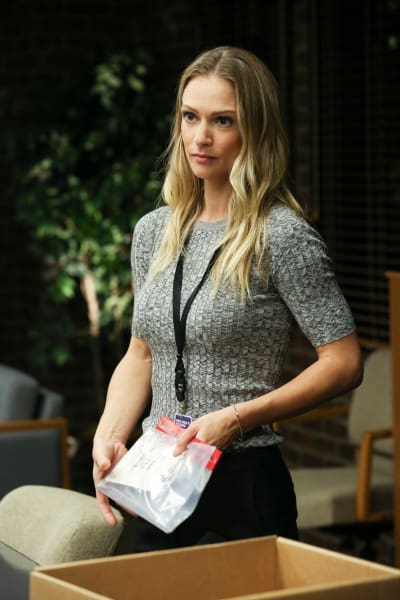 Krystall feared her daughter Portia wasn't Rossi's biggest fan after he unveiled her ex-fiance for what he was -- a sexual harasser and a conman -- on Criminal Minds Season 13 Episode 18. I don't understand why, since he did Portia a huge favor.
Obviously, they both had misread Portia's feelings on the matter, since she brought her new boyfriend to get the David Rossi seal of approval. So now it's like Rossi has two daughters after years of having no kids.
Related: Watch Criminal Minds Online: Season 14 Episode 1
Here's hoping this storyline gets picked again sooner rather than later. Showrunner Erica Messer has promised more insight into the agents' home lives, so here's one chance to do just that.
Despite being abducted by cult crazies on Criminal Minds Season 14 Episode 1, Garcia was back at work already. As she pointed out, being put in a life-threatening situation is almost a requirement to work at the BAU. She's been through worse and bounced back.
Fellow abductee Reid was back to his polysyllabical self, baffling the sheriff with his metaphysical musings. Reid's not trying to show off that he knows more than you. He just does.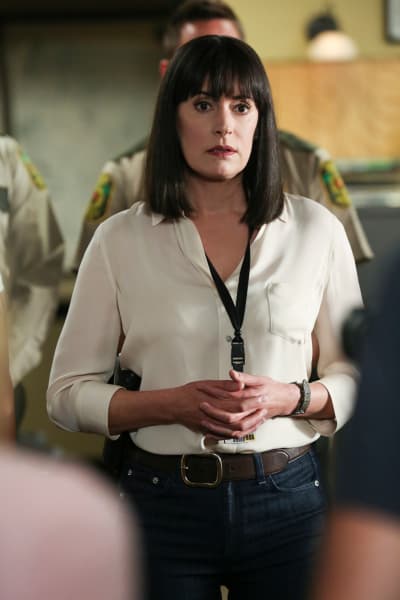 A highlight of the BAU's visit to Mummy Manor was the appearance of character actor extraordinaire Christopher Darga as the hayseed sheriff. Darga is one of those faces you recognize, but you're not sure from where. Then when you Google him, you realize he's been on everything.
Maybe he could appear soon on Murder, He Wrote.
Related: Criminal Minds' Erica Messer Q & A
It's sad to think this whole case originated from one girl's running away. The Elgins' loss of a daughter and the unsub's loss of a mother resulted in bodies being piled up like cordwood.
One thing I found hard to believe is that in a small town, where gossip runs like wildfire, no one would have known that LeeAnne was the Elgins' daughter. I guess they really were hermits, off the grid before it was fashionable.
That would mean people were equally unaware of the Elgins' grandson living with them. And somehow that man mountain of an unsub remained unnoticed by society at large? That seems unlikely.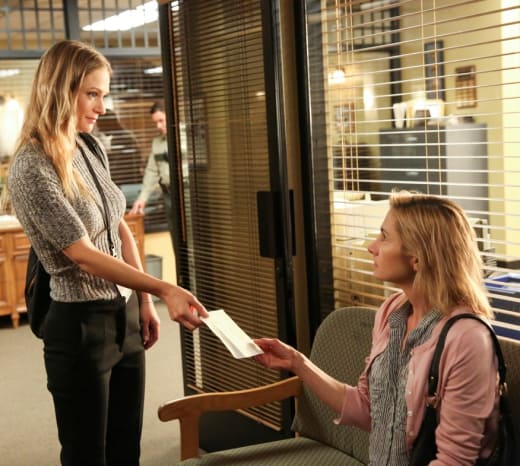 So this whole murder spree came about because Karl was just trying to bring Dorothy out of her fugue after LeeAnne ran away that last time. He brought his their grandson and runaway after runaway, but, as Dorothy proclaimed during her mental trip back at the institution, "It's not the same."
After all that he's seen, he wondered the unsub went cuckoo for Cocoa Puffs and picked up the family business after his grandfather died. It's another case of an unsub that never received the professional help he needed, and others suffer as a result.
Related: Get CBS All Access via Amazon Channels for Hit Shows, Exclusive Originals & Live TV!
Did the whole case seem a little sluggish when it came to be solved? Yeah, it did. But when the unsub is someone that the locals didn't even know existed, I guess that's to be expected.
I just hope that the young couple can get their money back and that she didn't go in early labor.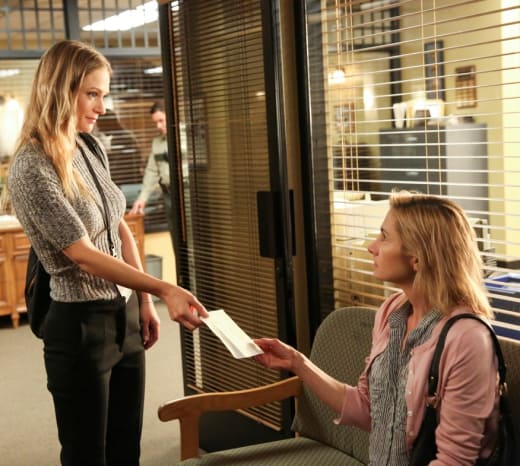 To catch up on the early season, watch Criminal Minds online.
Did you feel sorry for any member of the extended Elgin family? Are you glad Rossi and Krystall are still together? Would you like to see more of the characters' lives at home? 
Comment below.
Dale McGarrigle is a staff writer for TV Fanatic. Follow him on Twitter.