CBS Sets Premiere Dates for The Code, Ransom and More!
Paul Dailly at .
CBS is firming up its midseason roster. 
The eye network has revealed premiere dates for new dramas The Red Line and The Code, as well as returning drama, Ransom.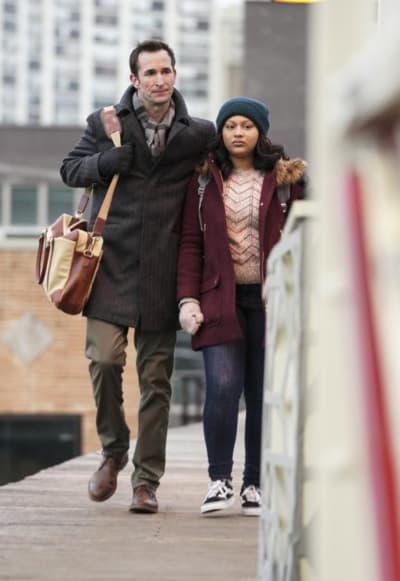 The Red Line will get underway Sunday, April 28 and will air two episodes for four weeks. 
"After a white cop in Chicago mistakenly shoots and kills a black doctor, we follow three vastly different families that all have connections with the case as the story is told from each perspective," according to the official logline.
The cast includes includes Noah Wyle (ER), Noel Fisher (Shameless), Emayatzy Corinealdi (Hand of God), Howard Charles (The Musketeers), Michael Patrick Thornton (Private Practice), Elizabeth Laidlaw (Boss), Vinny Chhibber (No Tomorrow) and Aliyah Royale.
"THE RED LINE is a serialized drama with compelling characters and provocative themes that we expect viewers will want to watch more than one hour per week, so we wanted to eventize it and try something unique with two-hour blocks over four weeks," said Noriko Kelley, Executive Vice President, Program Planning & Scheduling, CBS Entertainment.
"Sundays have always been a night of prestige programming for the network, and 60 MINUTES provides the perfect lead-in for this special series."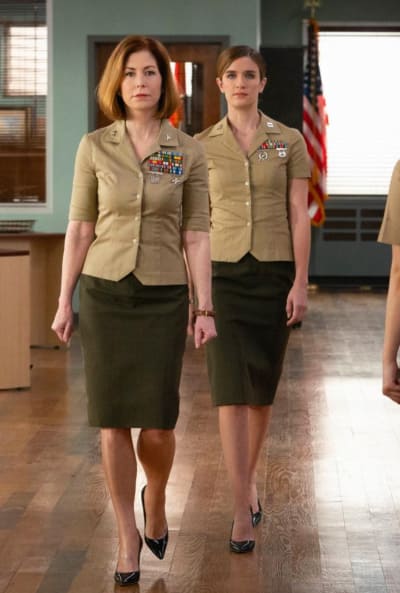 As for The Code, that will launch Tuesday, April 9 at 9/8c before moving to Mondays at 9/8c effective from April 15. 
"The military's brightest minds take on our country's toughest challenges inside the courtroom and out, where each attorney is trained as a prosecutor, a defense lawyer, an investigator — and a Marine," reads the official logline. 
The cast includes Dana Delany (Body of Proof), Luke Mitchell (Blindspot), Anna Wood (Reckless), Ato Essandoh (Altered Carbon), Phillipa Soo (Smash) and Raffi Barsoumian (Vampire Diaries).
"Giving THE CODE a special premiere on Tuesday, the night after the NCAA Men's Basketball Championship plus the powerful lead-in of NCIS, provides two strong promotional platforms," said Kelley. "When it moves to its regular slot on Mondays at 9:00, it will pair well with BULL to form a compatible two hours of high-quality legal dramas."
Meanwhile, Ransom returns to the schedule on February 16. 
Saturday, Feb. 16
8-9 PM: RANSOM (3rd Season Premiere)
Tuesday, April 9
8-9 PM: NCIS
9-10 PM: THE CODE (Special Series Premiere)
10-11 PM: NCIS: NEW ORLEANS
Monday, April 15
8-8:30 PM: THE NEIGHBORHOOD
8:30-9 PM: MAN WITH A PLAN
9-10 PM: THE CODE (Regular Time Period)
10-11 PM: BULL
Sunday, April 28
8-10 PM: THE RED LINE (Event Series Premiere)
10-11 PM: NCIS: LOS ANGELES
Paul Dailly is the Associate Editor for TV Fanatic. Follow him on Twitter.