The Passage Season 1 Episode 2 Review: You Owe Me a Unicorn
Paul Dailly at .
Damn, this show moves at a brisk pace. 
The Passage Season 1 Episode 2 was a solid follow-up to The Passage Season 1 Episode 1 and mostly avoided the post-pilot slowdown most high concept dramas struggle with. 
Based on all the promotional materials, it seemed like the entire series was going to focus on Brad and Amy being on the run from all of the agents related to Project Noah.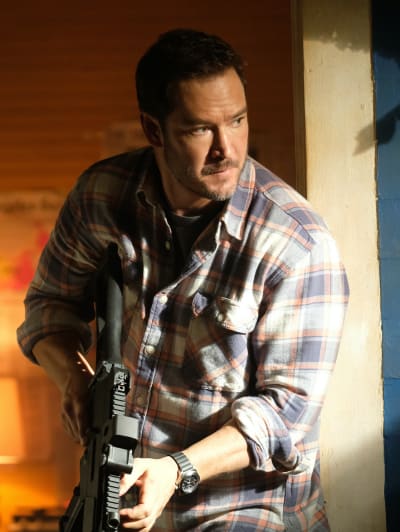 That's why I was so surprised when Amy and Brad were being bundled into a van under the order of Clark. 
That was the type of development I thought would occur just on the penultimate episode of The Passage Season 1, so I loved every single minute of it. 
Maybe there will be some last-minute twist that will allow the pair to escape once again and go on the run. 
Related: The Good Doctor Season 2 Episode 10 Review: Quarantine
Brad's back may have been against the wall, but bringing Lacey into the mess he created was a dumb move. I can't be the only one who called Lacey's death the moment we met her. 
She knew how to keep herself safe with her gun collection, but viewers need to feel like Brad and Amy have nobody to turn to, and that's why she had to go. 
In an ideal world, Lacey would have been allowed to stick around because she was a no-nonsense character who could put Brad in line with a matter of words.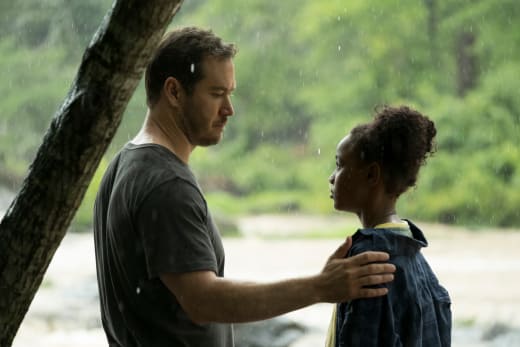 However, Brad was in bad shape and needed someplace to lay low after getting shot. Amy did what any normal person would do in that scenario. 
It was obvious that calling Lila was going to leave some sort of link to her and that cell phone. Now, she's going to find herself embroiled in this whole mess. 
The agents are going to have her under a microscope to watch her every move now, so she will likely go off the grid for some time before popping back up down the line. 
Related: Enjoy UNLIMITED access to thousands of Movies and TV shows with Amazon Prime Video. WATCH ANYWHERE. CANCEL ANYTIME!  
Amy flying off the handle with Brad was a heartwarming scene that really solidified that there are two people here who need each other equally. 
The youngster thought the man who saved her life was dead, and that she was all alone in the world. Their relationship is very reminiscent to the one between Clementine and Lee on Telltale's The Walking Dead games.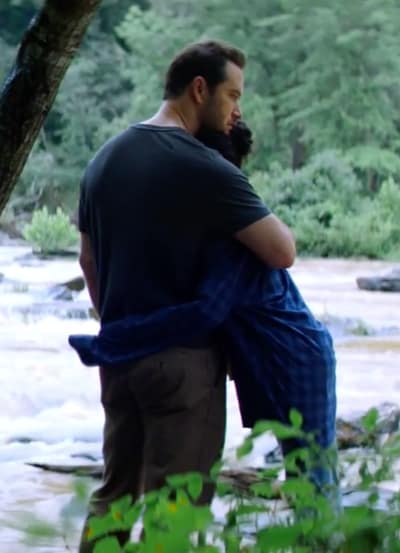 The heart of the show is these two, and they've found each other under the most extraordinary of circumstances. The father figure role for Brad is clearly as a result of his longing to have a sense of belonging following the death of his daughter. 
Lila picked up on that, and I'm sure Clark will figure that out eventually. 
The plot at Project Noah started to thicken, and I was so glad Shauna took that pesky worker out of the equation. He was baiting her to do something, and she did. 
Anthony: How is any of this legal? It's not, is it? If this was on the up and up, you guys wouldn't be looking for prisoners to experiment on.
Jonas: We're in a desperate situation, Mr. Connor. So are you.
Anthony: I can't argue with that, but why am I more scared now than I was on death row?
Whether this will change the level of clearance to come in contact with the vampires, I don't know. 
The most intriguing information about the vampires we know is that they can communicate via dreams. Some of the characters picked up on it on The Passage Season 1 Episode 1, and Anthony was freaked the eff out about it on "You Owe Me a Unicorn."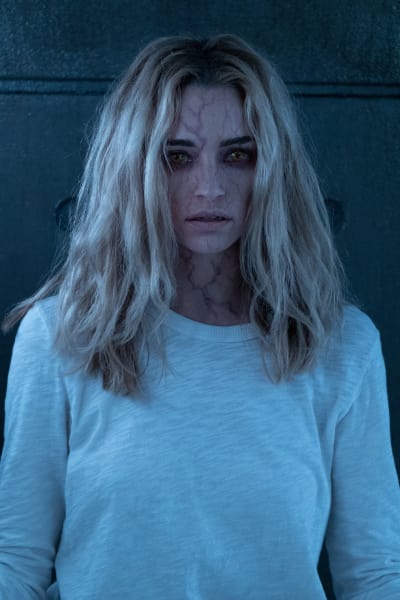 That meeting between Tim, Shauna, and Anthony was very telling. Tim is the ring leader in all of this, while the others are expected to obey his orders. 
Anthony knew there was something sketchy about what was going on and was not ready to submit. We're no closer to finding out what the vampires are capable of besides biting and invading the minds of others from a distance. 
There has to be more, right? 
Anthony: Sensitivity to sunlight is a side effect?
Jonas: Can be, but if all goes well, you'll be impervious to disease.
Tim understandably holds a grudge against Jonas because he was the one who took him to the cave that ended his human life. What we don't know is whether there is a higher being controlling the vampires or if Tim is the one in control of all the vampires. 
Jonas' mission for a cure was obviously clouded by his love for his wife who was battling Alzheimer's. There's always something more, right? 
Jonas was all about this, but after seeing the aftermath of a bite, he seemed ready to give up on finding the cure. That's pretty telling about the catastrophic effect these beings could have on the world. 
"You Owe Me a Unicorn" was another solid episode of this freshman drama. With solid pacing, intriguing mythology and first-rate acting, Fox is on to a winner. 
What are your thoughts on the episode, The Passage Fanatics?
Hit the comments below!
Remember you can watch The Passage online right here via TV Fanatic. 
The Passage continues Mondays at 9/8c on Fox. 
Paul Dailly is the Associate Editor for TV Fanatic. Follow him on Twitter.