Hulu Sets Premiere Dates for The Handmaid's Tale, Catch-22, and More!
Paul Dailly at . Updated at .
The Handmaid's Tale is getting a later start than usual. 
Hulu has announced The Handmaid's Tale Season 3 will bow on the streaming service on June 5. 
In news that will surely soften the blow, the series is, once again, getting a three-episode launch. 
The first two seasons of The Handmaid's Tale each had April premieres. 
The Handmaid's Tale Season 3 is "driven by June's resistance to the dystopian regime of Gilead and her struggle to strike back against overwhelming odds," according to the official logline.
Related: The Handmaid's Tale Super Bowl Ad Teases Uprising
"Startling reunions, betrayals and a journey to the terrifying heart of Gilead force all characters to take a stand, guided by one defiant prayer: 'Blessed be the fight.'"
The news comes just days after Hulu unveiled the first look at the upcoming season, and it shows Offred (Elisabeth Moss) in a brand new role.
She's no longer a handmaid and is now a Martha. Whether that's all part of the plan Offred has to save her daughter and flee to Canada, we don't know. 
The streamer also revealed a premiere date for Catch-22. the Kyle Chandler and George Clooney-fronted miniseries will launch with all six episodes in May.  
Catch-22 is described by Hulu as "the story of the incomparable, artful dodger, Yossarian, a US Air Force bombardier in World War II who is furious because thousands of people he has never met are trying to kill him.
"But his real problem is not the enemy, but rather his own army which keeps increasing the number of missions the men must fly to complete their service."
"Yet if Yossarian makes any attempt to avoid his military assignments, he'll be in violation of Catch-22, a hilariously sinister bureaucratic rule which specifies that a concern for one's own safety in the face of dangers which are real and immediate is the process of a rational mind.
"A man is considered insane if he willingly continues to fly dangerous combat missions, but a request to be removed from duty is evidence of sanity and therefore makes him ineligible to be relieved from duty."
Sounds intriguing, right?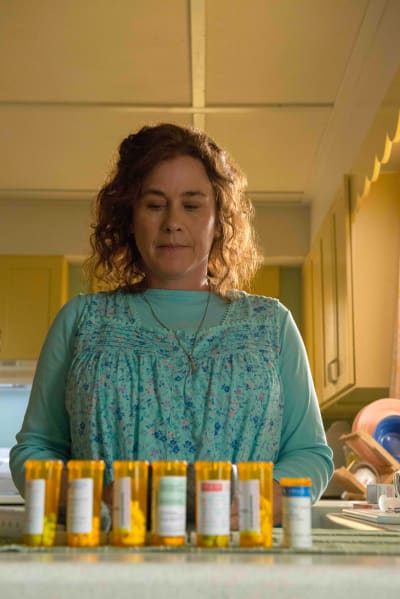 The Act, a seasonal anthology series starring Patricia Arquette and Chloe Sevigny, has landed a March 20 premiere date. 
It will then unspool new episodes every Wednesday. 
a girl trying to escape the toxic relationship she has with her overprotective mother. Her quest for independence opens a Pandora's box of secrets, one that ultimately leads to murder. The true story has been all over the news and on reality shows, so giving it the show treatment seems like a win for Hulu
For those of you who have been hoping for news about Marvel's Runaways, you're in luck!
"We're really happy with the performance of Runaways, both creatively and in terms of its performance, and we'll have an announcement shortly," Content Chief Craig Erwich said.
What are your thoughts on this Hulu news?
Hit the comments below. 
Paul Dailly is the Associate Editor for TV Fanatic. Follow him on Twitter.