Friends Co-Creator Explains Why Reunion Will Never Happen
Paul Dailly at .
In today's TV climate, it's not uncommon for beloved TV shows to return to the air ... whether the fans want them or not. 
Despite any sort or reunion series being shot down by the show's creators, Marta Kauffman has gone on record once again to deny a return for some of TV's most beloved characters. 
"There are several reasons," she dished to Rolling Stone.
"One, the show is about a time in your life when your friends are your family," she continued.
"It's not that time anymore. All we'd be doing is putting those six actors back together, but the heart of the show would be gone."
Related: Tom Payne Replaces Finn Jones in Fox Drama
"Two, I don't know what good it does us. The show is doing just fine, people love it. [A reunion] could only disappoint. 'The One Where Everyone's Disappointed.'"
Friends is TV royalty at this stage. Running from 1994-2004, it amassed 236 episodes throughout its run and is still very popular all these years later. 
It starred Jennifer Aniston, Courteney Cox, Lisa Kudrow, Matt LeBlanc, Matthew Perry and David Schwimmer.
Kauffman has her own view on why the series is still popular.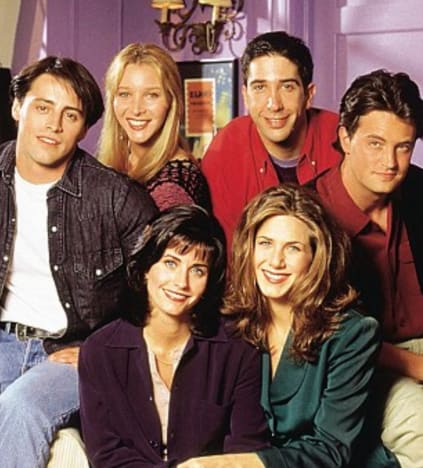 "It's a comfort-food show," she said to the magazine.
"These are trying times, and certain people want the comfort food rather than the difficult, mean-spirited kind of show."
"It's warm, it's cozy, [the characters] love each other. What's not to love about that?"
It's good to know when it's time to end a TV show. Many shows go on for longer than they should and are revived for the sake of reviving them. 
The creative forces behind Friends are sticking to their guns and keeping the show's legacy intact. 
Kauffman did go on to explain when she and co-creator David Crane knew the show was going to be a hit, 
"There were two moments. The first was our very first rehearsal when we had all six of them onstage for the first time and they read the scene in the coffeehouse."
Related: Riverdale, Friends, and More Could Be Leaving Netflix
"I got chills up and down my spine and thought, 'This is special. There is something about these six, this script for them, that's special,'" she continued.
"The other was when I was walking down one of the main drags here in a Friends jacket and someone stopped me on the street to ask what was going to happen to Ross and Rachel."
"Lots of articles had come out and we were seeing them on magazine covers in airports, but that's the stuff that got to me more—hearing it in conversation in a restaurant, my rabbi asking me about it, when it started reaching me in such strange connections."
Okay, Friends Fanatics!
What are YOUR thoughts on a potential revival? Are you glad binging the original series or would you be on board with some more episodes?
Hit the comments. 
Paul Dailly is the Associate Editor for TV Fanatic. Follow him on Twitter.