Game of Thrones' Maisie Williams Opens Up About Arya and Gendry's Sexy Scene
Paul Dailly at .
Game of Thrones fans who have been clamoring for an Arya (Maisie Williams) and Gendry (Joe Dempsie) romance were likely ecstatic with Game of Thrones Season 8 Episode 2. 
If you watch Game of Thrones Season online,  you know that Arya and Gendry gave in to temptation as they awaited the arrival of the Night King and his army.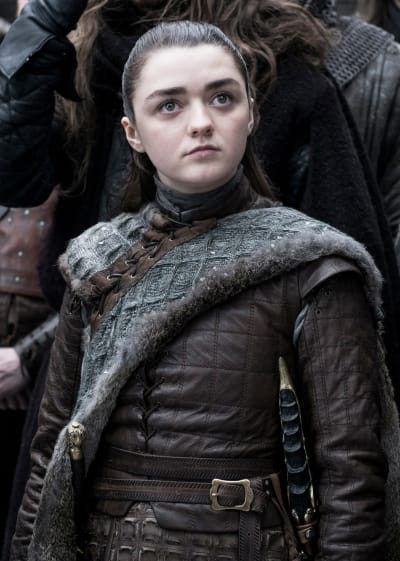 Williams has now revealed her reaction to learning about the steamy scene, and she thought that showrunners Dan Weiss and David Benioff were playing a trick on her.
"At first, I thought it was a prank," Williams revealed to Entertainment Weekly.
Related: Game of Thrones Promo: The Battle of Winterfell Begins
"I was like, 'Yo, good one.' And [the showrunners were] like, 'No, we haven't done that this year.' Oh f**k!
"I got to the read-through, and I'm reading the scene and thought, 'Oh, we're actually going to do this. When do I shoot this? I need to go to the gym'. A whole list of things."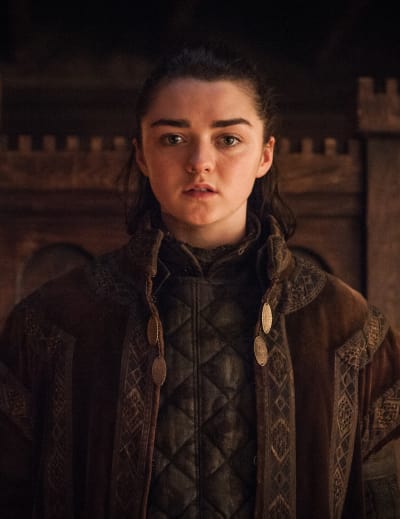 Williams went on to reveal that she had control of much nudity she wanted the scene to have, noting that she wanted to keep it "pretty private." The actress also said that the scene was a rush.
"We were [directed by] David Nutter, who has a habit of speaking fast anyway," she continued.
"By the end we're rushing to finish the scene and David is going, 'Okay, you're going to come in and do this and do that and, great, take your top off' – and then walked off. And I'm like… 'Okay. Let's do it'."
Maisie revealed that she thought it was a pivotal moment for Arya, who has spent much of her time on the show on a revenge mission.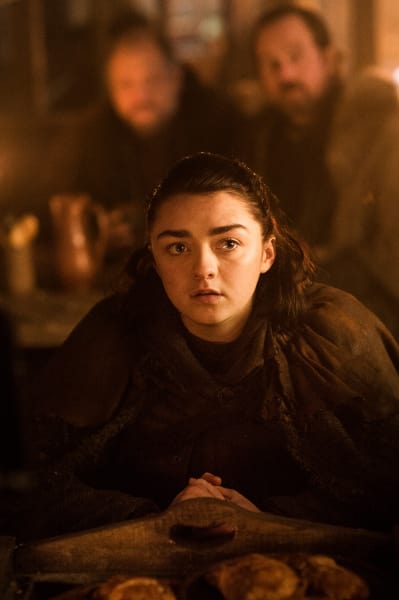 "It was really interesting because it's a very human relationship for Arya," she continued.
"This is something she's stayed away from, an emotion we've never really seen her engage with. David and Dan were like, 'It's the end of the world, what else would you have her do?'"
Related: Game of Thrones Prequel Gets Green Light at HBO
"This may be a moment where Arya accepts death tomorrow, which she never does – 'Not Today.' So it was that moment where she says, 'We're probably going to die tomorrow, I want to know what this feels like before that happens.'
"It's interesting to see Arya be a bit more human, speak more normally about things people are scared of."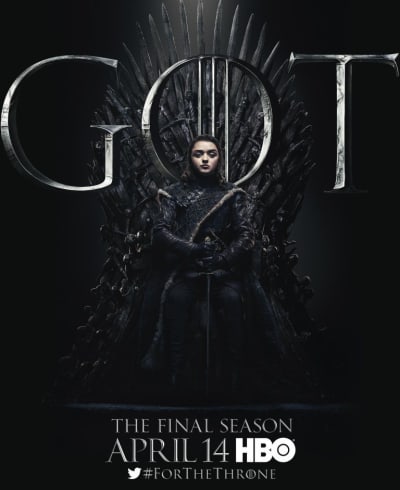 The reaction from fans was mixed, with many noting that they say Williams as a young girl, but others claimed that she was no longer a little girl when she killed Walder Frey, his family, and his army.
What are your thoughts on the scene?
Hit the comments below.
Game of Thrones continues Sunday on HBO.
Paul Dailly is the Associate Editor for TV Fanatic. Follow him on Twitter.